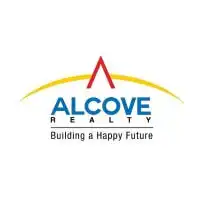 Alcove Realty
With over 35 years of experience and more than 10 million sq. ft of built spaces. Alcove Realty has built prominent landmarks in the city of joy.
Alcove Realty, led by the great Mr. Amar Nath Shroff, is one of the most well-known, dependable, and admirable names in the real estate industry. The company was founded to create landmark projects that would forever change the real estate industry. This "3 Generation" organization, which has forty illustrious years of expertise, is regarded with distinction and respect among all the illustrious builders in Kolkata who are in charge of the sector.
There are some projects of Alcove Realty like – New Kolkata Sangam, The 42, Flora Fountain, etc.
Step back in time. Just take a stroll along the bank of the majestic Ganges. Soak in the sights and sounds of the river of life. Soothe your soul in the gentle breeze.
Take a step forward and experience world-class living in the cradle of modernity. Retire on a recliner by the poolside and catch the sunset. Also, indulge in recreation with your new friends from the neighborhood. The project is located in Hooghly. Catch your favorite film with family at the multiplex or dine at the food lounge at Triveni. After all, at Sangam by Alcove Realty, nothing comes between you and your flow of life.
Residential Projects by Alcove Realty