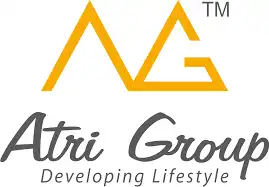 Atri Group
For about 40 years, since 1982, Atri Group has been creating the ideal environment for families to grow into large communities. We have developed a large number of communities in and around the Garia-Narendrapur area. More than 1,000 families trusted us and found their dream homes in our projects.
If there is one thing everyone remembers Atri Group for, it is the timely delivery and impeccable construction quality. We have always given the highest priority to both, and our customers trust us completely in those respects.
Atri Group builds gated communities with excellent amenities, adequate open space, and high-end specifications, yet reasonably affordable prices.
With its landmark homes and housing complexes showcasing well-planned architecture, high-end specifications, and world-class facilities, the Group has in fact established a benchmark in the Garia district of South Kolkata, assuring the most rewarding lifestyles to their occupants at reasonable costs. Their creation is based on our customer's imaginations and is renowned for its fascinating patterns and colors.
There are so many projects of Atri Group – Atri Aqua, Atri Rays, Atri Suryatoron, Atri Green Valley, etc.
If you looking for a home in the Southern Bypass area, then here's a project called Atri Aqua, Atri Rays.
Residential Projects by Atri Group