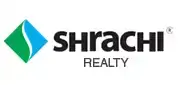 Shrachi Realty
For more than two decades, Shrachi Realty, which is a part of the Rs. 10 billion Shrachi Group, has been the pioneer in providing a luxurious and wholesome living experience and has created a number of residential and commercial spaces that have redefined the skyline of Eastern India. It has sculpted and crafted some of the finest landmark edifices combining the best of design, aesthetics, technology, and architecture. It has an impeccable track record of sustained growth, customer satisfaction, timely completion and delivery of projects, and innovation. The company has already delivered 20 million square feet of projects. The primary business line of Shrachi Realty is the development of residential, commercial, and retail properties.
With its firm footing in West Bengal, Shrachi Realty is now present across Jharkhand. It has also launched a joint venture project in the neighboring country of Sri Lanka. Shrachi Realty revolutionized the retail segment in South Bengal with Junction Mall. That brought about a paradigm shift in the retail industry by redefining shopping, recreation, and leisure experiences. With an efficient management team at the helm, It is all poised to become a world-class real estate development organization with the utmost standards of professionalism, ethics, integrity, dynamism, innovation, and customer service – thereby contributing positively to the Indian economy.
There are so many projects of Shrachi Realty – Newtown Villas, Greenwood Nest, Shrachi Greenview, Shrachi Greens, Dakshinatya, etc.
If you looking for a home in the Rajarhat area, then here's a project called Greenwood Nest. Also, in Newtown, there is a project called Newtown Villas.