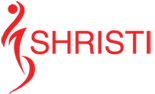 Shristi Group
One of the leading Construction and Infrastructure Development Companies in India, SHRISTI INFRASTRUCTURE DEVELOPMENT CORPORATION LTD. started commercial operations in 1999 and is today a pan-Indian company in the fields of Infrastructure Construction, Infrastructure Development, Hospitality, and Healthcare.
They have contributed to the development of contemporary India by collaborating with leading figures in the infrastructure sector to build highways, power plants, townships, and other infrastructure projects. Additionally, They support "inclusive growth," which entails investing in tier II and tier III cities in order to spread the benefits of economic progress to all facets of society. We at SHRISTI build the future rather than waiting for it. The SHRISTI Group has taken a significant 'visionary' role in the social infrastructure development of eastern and northeastern India.SHRISTI was the organization to implement the idea of a green integrated township initially.
Today, SHRISTI is one of the largest infrastructure development companies in India. They have marked their presence in 12 cities by building Townships, Premium Residential Development, Hotels, Hospitals, Mixed Use Development, Shopping Malls, Logistics Hubs, Economic & Industrial Parks, and more. We bring joy, delight, and satisfaction to thousands of people. Our homes fulfill the dream of a family home; our Malls and Leisure Centres bring pleasure to the citizens & our Commercial and Industrial Hubs facilitate business. We draw inspiration from engineering marvels that have contributed immensely to raising the standards of infrastructure and paving the way for economic prosperity and a good life for all.
There is a project of the Shristi Group in New Town – The V.
Residential Projects by Shristi Group