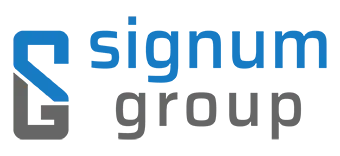 Signum Group
Signum Group was established in 1996. With the satisfaction of our customers at the heart of every step, we have set out to deliver upon an extraordinary promise – creating a legacy of quality and trust. Through transparent processes rooted in strong ethics, we aim to deliver projects of beauty and value that stand testament to the evolving needs of the modern world, now and in the future.
Excellence is never an accident. It is the result of intuitive direction, extraordinary effort, flawless execution, and the habit of seeing obstacles as opportunities.
Here are some projects of Signum Group – Sampurna, Windmere, Suncrest Estate, Victoria Vistas, etc.
For those who long for a home that is cozy and joyful, Sampurna is the place to go. It is a well-designed building with two towers in Phase 1. It offers large, well-ventilated apartments that look out over the Hooghly river as it gradually flows by. A place where every anticipation of yours is met in full and beyond.Welcoming you to Sampurna and urban living.
Perfectly nestled between the city and the greens, Suncrest Estate is the cynosure of Baruipur. It has several benefits and is situated on the Southern Eastern Bypass with access to NSC Bose Road. Moreover, Suncrest's position is desirable due to the planned New Garia to Airport Metro link through Sector 5 and New Town. While maintaining contact with the outside world, live a dreamy existence surrounded by lush vegetation and tranquil lakes.