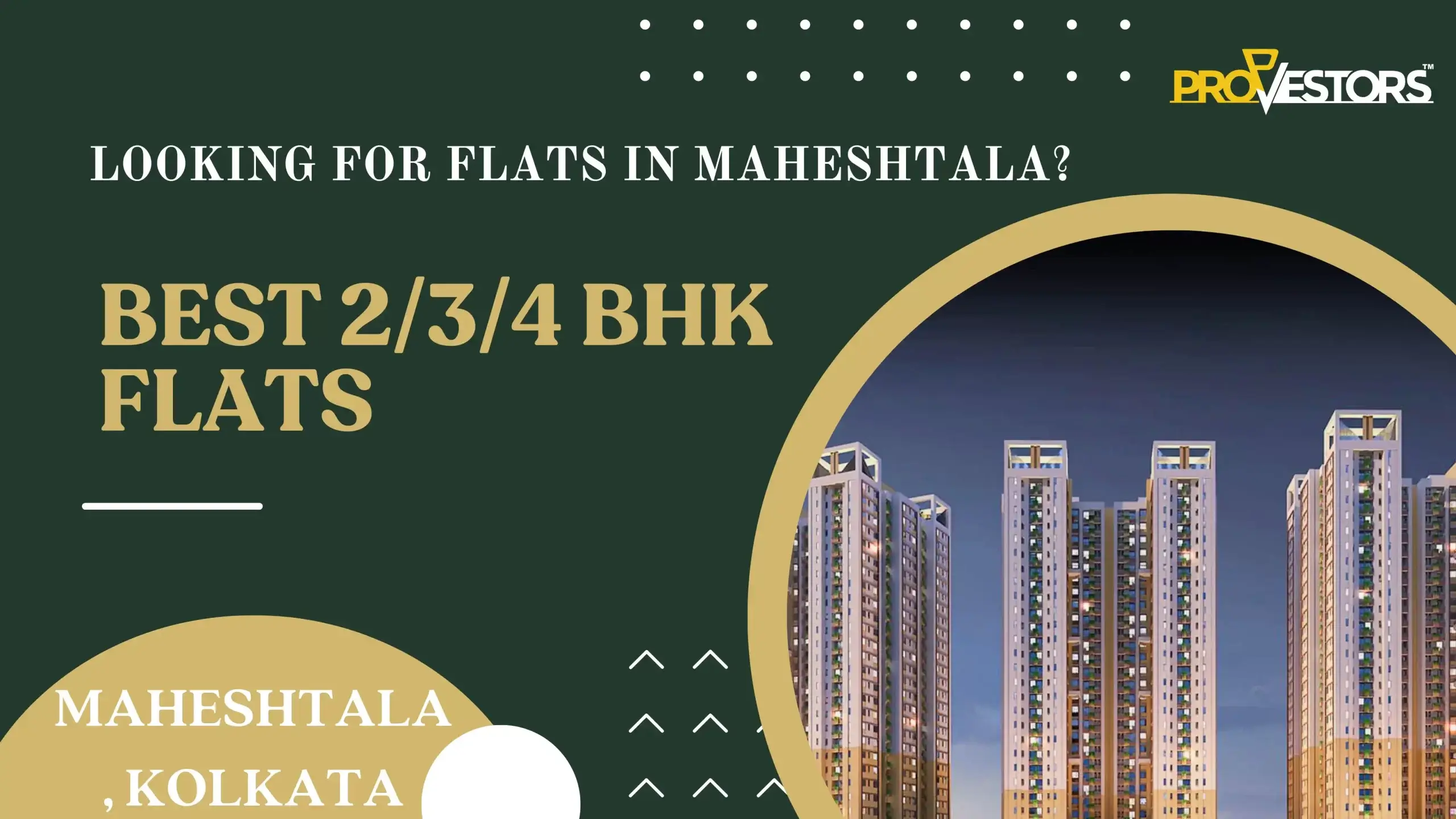 06 May, 2023
2, 3, & 4 BHK Flats in Maheshtala, Kolkata
In today's world, we are always looking for a home in the right place with full of amenities, luxuries, and comforts. Buying a perfect home is the dream of every home buyer. To improve your quality of life while keeping your budget in mind, let's talk about some projects near Maheshtala, Kolkata.
So, you have come to the right place if you are searching for a 2/3/4 BHK flat in Maheshtala, Kolkata. We are Propvestors, the best Real Estate consultants in Kolkata. The top 5 projects in Kolkata that provide you with luxurious, yet inexpensive apartments have been extended by our hardworking team. On several criteria, including connectivity, amenities, construction quality, and customer reviews, we shortlisted them. And bring it in front of you.
 About Maheshtala
In the Indian state of West Bengal, the city and municipality of Maheshtala are in the South 24 Parganas district. It is situated on the eastern banks of the Hooghly River. The city is a part of the area covered by the Kolkata Metropolitan Development Authority.
The neighborhood, which includes the Maheshtala College, is bordered by places like Behala, Chata Kalikapur, Budge Budge, Uttar Raypur, and Pujali.
To get to different parts of Kolkata, Maheshtala has great bus and train connections. Nangi and Santoshpur railway stations both provide service to this area and connect it to Sealdah Railway Station. 34 kilometers separate you from the NSC Bose International Airport, and you can reach there in around 1.5 hours by using several significant roadways. Biren Roy Road, Budge Budge Trunk Road, and Sampriti Fly-past are three further noteworthy roads in the area. Additionally, a metro stop at Behala Chowrasta on the Joka-Esplanade Line 3 would be in the vicinity.
So, here we have some best residential projects in which Propvestors dedicatedly offers 2/3/4 BHK flats in Maheshtala, Kolkata
 1. The Royal Ganges
Srijan Realty has unveiled The Royal Ganges project, which is situated on the Batanagar Riverside. Based on Maheshtala's 25 Acres of Land. With more than a mile of private Ganges-facing track and opulent homes, The Royal Ganges by Srijan Properties is a spectacular 39 Lac square-foot complex. That personifies serene luxury living. India's longest riverside mansion, with a riverfront promenade of more than 1.1 kilometers, is located next to the Holy Ganges and is the most stunning property closest to Kolkata. an expansive, unobstructed vista of the Ganges from a 25-acre housing development. a building project with exotic landscaping that evokes a resort-style setting.
Everybody can find the ideal home in this opulent project, which offers housing units with 2BHK, 3BHK, and 4BHK. Moreover, residing in exquisitely constructed villas gives you access to all the modern conveniences necessary for a luxurious lifestyle. Although, 3bhk Ganga-facing homes are available in the residential development with the longest riverfront.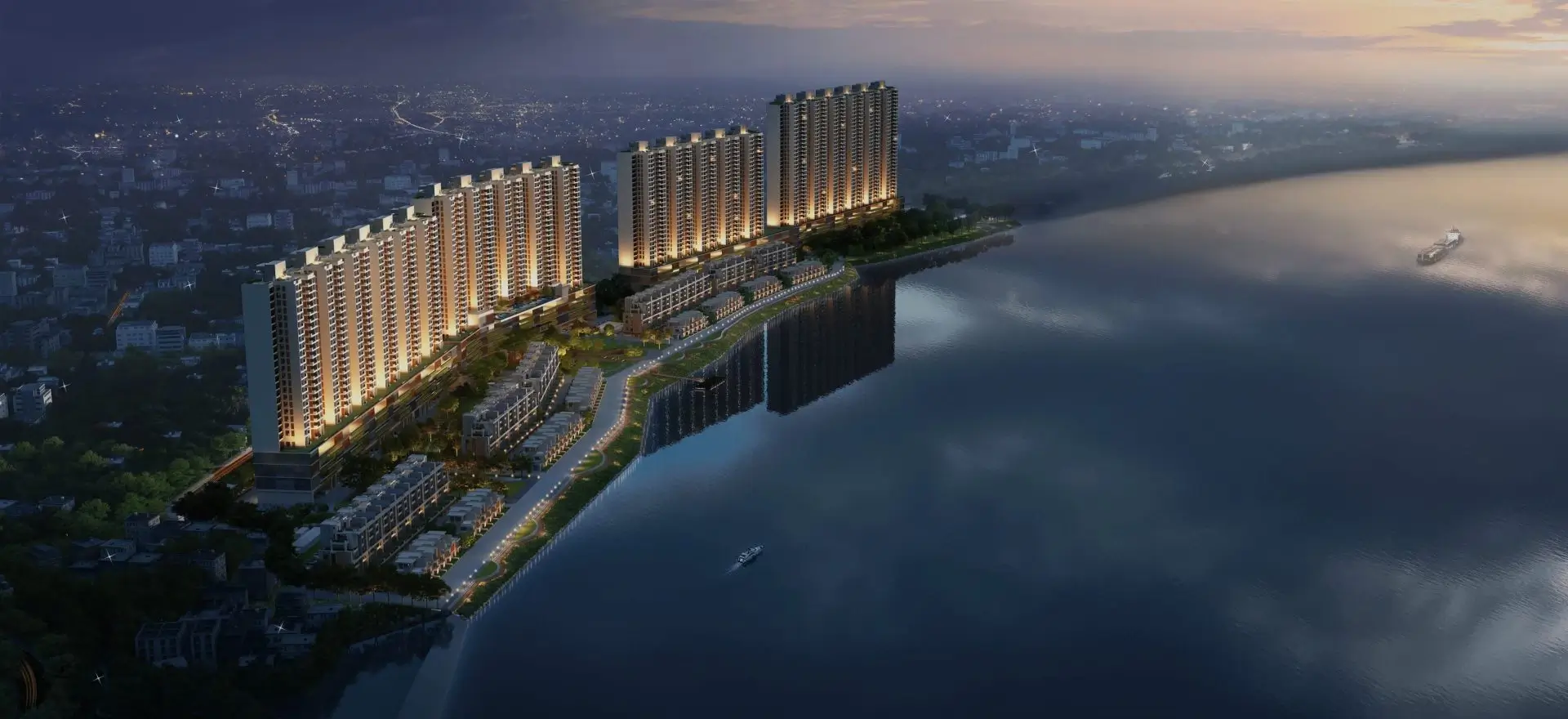 To know more, Download your Brochure

Live alone in one of our elegant and modern bungalows. It has a kitchen garden, a private terrace, and a private balcony on either side. Every square inch of this house also radiates sheer splendor. Experience independent living in one of our exquisite and stylish homes, which features an open Ganges view deck, balconies on both sides, a private kitchen garden, and your own Private terrace. Every nook and cranny of this home exudes pure splendor.
Amenities:
One KM River Frontage 3-Side Open Villa.
Servant Quarter with WC.
100% Vaastu Approved.
5 Lakh Sq. ft Club House.
Business Centre workstation.
Infinity Edge Swimming Pool with Kids Pool and Jacuzzi.
River Jetty.
Putting Golf.
Indoor Games.
Community Hall.
Location:
The Royal Ganges is situated at Batanagar riverside, Maheshtala, Kolkata.
2. Ambuja Usshar
Dreams emerge at AMBUJA USSHAR. where there is serenity and affordability. Where your aspirations for a better life intersect with Ambuja Neotia's devotion and trust. There are 12 buildings total, each having G+31 storeys. Apartments with 2 and 3 bedrooms are available in the project.
AMBUJA USSHAR is your chance to live in one of the tallest towers near the river Ganges. Also, every apartment in this child-and-elderly-friendly development has three or all four sides open in a quaint and biophilic setting. And there's more.
Every building at Ambuja Usshar offers an unparalleled urban living experience enhanced by sweeping panoramas of greenery, a panoramic city skyline, and a wonderful glimpse of the mighty Ganges. These buildings were all designed to bring in more natural air and sunshine.
Usshar is in the heart of Maheshtala in Batanagar, inside the Calcutta Riverside, and is conveniently connected to the rest of the city. A wide range of facilities are also found in Ambuja Usshar. The Residents' Activity Centre has several amenities, including an indoor game area, fitness center, and multipurpose hall. Because of this, relaxing weekends and nights are more pleasurable. Also, a basketball court, a children's play area, a badminton court, and many other amenities contribute to your healthy lifestyle.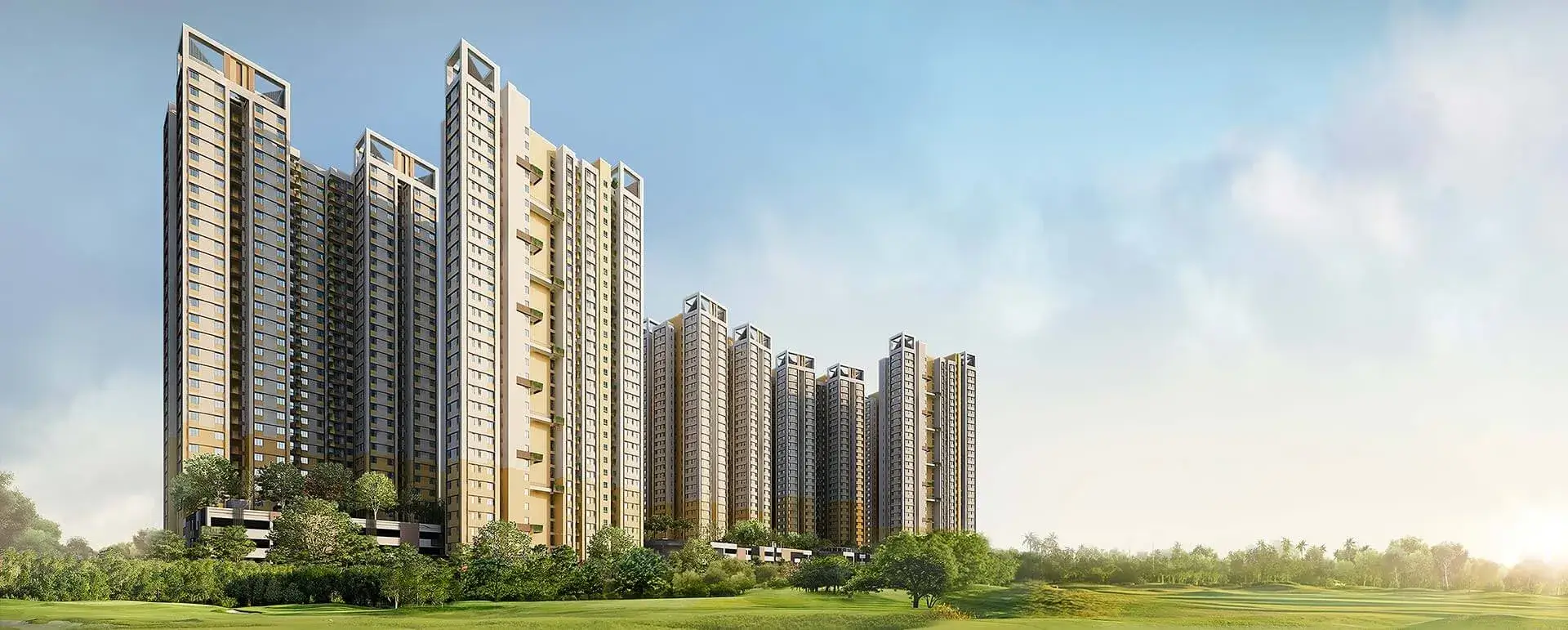 To know more, Download your Brochure

Usshar lives in a thriving area of Batanagar that is home to 5,000 households. The area is completely developed. It is also extensively connected by road, rail, and even waterways, thus enabling direct access to practically every part of the City of Joy. With renowned schools, colleges, hospitals, and other commercial centers in its vicinity, Usshar is an address of convenience, right in the heart of Maheshtala.
Amenities:
Overlooking 30 acres of lush greenery
Tree House.
Playable Sculpture Area.
Kids' Play Zone.
Badminton Court.
A host of other Kid-Friendly Activities.
Open Air Amphitheatre.
Infinity Swimming Pool.
Spacious Banquet & Multipurpose Hall.
Gymnasium.
Location:
Ambuja Usshar is situated at Batanagar, Maheshtala, Kolkata.
3. Merlin Next 
One of the new housing societies in South Kolkata that is still under construction is Merlin Next in Maheshtala on Behala Chowrasta by Merlin Group. It has apartments up for sale and a community will be available with all other necessary amenities and services to meet the demands and specifications of homebuyers.
Merlin Group is one of the well-known real estate companies in South Kolkata. Iconic towers are meticulously built with a combination of anti-fungal and textured/acrylic emulsion paint to increase lifespan and prevent fungus. And as a property type, apartments are available. Currently, it is being built. Both 2 BHK and 3 BHK layouts are available. The area plan specifies that units be 651.0 square feet in size. There are 132 units available in total. Apartments at Next are intended to maximize light gain and air movement throughout the seasons with aesthetically pleasing, space-efficient furnishings.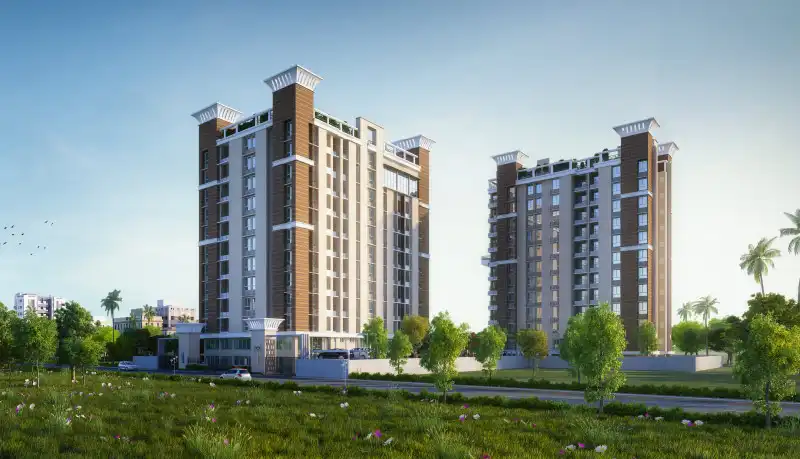 To know more, Download your Brochure

The elegantly designed apartments at Merlin Next provide you with all-year-round access to cozy ventilation and bright sunlight. The twin towers of sumptuous residences also have them in addition to rooftop open-air swimming pools. Residents may enjoy the cold water and blue skies while taking in the fresh air away from the hustle and bustle of city life.  It has all the amenities of a modern apartment as well as the peace that a seeker would love to have.
Amenities:
Rooftop Swimming pool.
Open Terrace.
Children's play area.
Indoor Ac Gym.
Ac Community.
Ac Yoga & Meditation Zone.
Location:
The address of Merlin Next is next to Behala Chowrasta Metro Station, Behala, Kolkata.
4. Aquaville
Aquaville, a renowned residential complex by Merlin Group, is situated on Diamond Harbour Road in a Southern Kolkata neighborhood near to Maheshtala. The surrounding towns of Gangarampur, Kriparampur, Ramkrishnapur, and Shirakol can be reached quickly by Diamond Harbour Road. Excellent social and physical amenities, as well as outstanding proximity to important job centers like Salt Lake City, Howrah, etc., are the primary factors improving Diamond Harbour Road's residential sector.
Aquaville is an under-construction project in South Kolkata. It offers you luxury 3 BHK Villas.
Sometimes it might be wonderful to just relax alone and avoid making eye contact with anyone. Also, you can feel alive with only one full breath. You don't always need to have a plan since there are instances when letting go is the best option. And enjoy every moment as it naturally arises. What's coming your way, you'll get. What matters is the standard of living.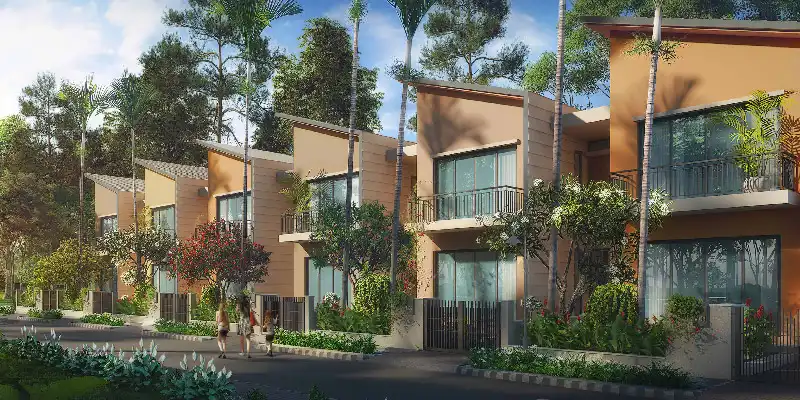 To know more, Download your Brochure

Additionally, Aquaville has connections to notable educational institutions including Globsyn Business School, Ramkrishnapur Sarada Vidyamandir High School, Chandi FP School, and Central Model School. Within a 13 km circle, there are several modern medical facilities, including Amtala Rural Hospital, DM Hospitals P Ltd., BMRI Hospital (P) Ltd., and Bagi Uposastho Kendra.
Amenities:
Landscape garden with a seating area.
Swimming pool with Deck.
Cricket and Badminton Court.
Rooftop wellness areas.
Outdoor meditation Deck.
Amphitheatre.
Location:
Merlin Aquaville is situated at Kriparampur, Bishnupur, D.H. Road, Kolkata.
You can send us your requirements and a phone number if you're interested in purchasing a property in one of those projects, and a member of our dedicated team will get in touch with you. Our professional sales staff thoroughly examines all potential situations and offers guidance to buyers of real estate in selecting their ideal residence.
Furthermore, if you're interested in purchasing a property in this area, you can give us a call on our number. And a member of our dedicated team will connect with you.
Propvestors is the best real estate broker consultants' company in Kolkata. We have begun a new journey from 2020 in the "City of Joy" with a dream to become the most Trusted Global Brand in Real Estate in Kolkata & with the vision to provide quality homes for all. Propvestors promote bungalows, villas, and apartments around Kolkata, located In Rajarhat, New Town, Tollygaunge, Joka, Madhyamgram & EM Bypass, and so on.
We are empowered to execute our dreams into reality through the execute your all queries and getting your apartment is very reasonable than your present alternative. Finding affordable flats, Apartment Bungalow is all over Kolkata for you. And we know our customers' needs & are committed to providing the finest homes. Propvestors is already winning the heart & minds of thousands of customers through the properties, Flats, bungalows & apartments located all over Kolkata.