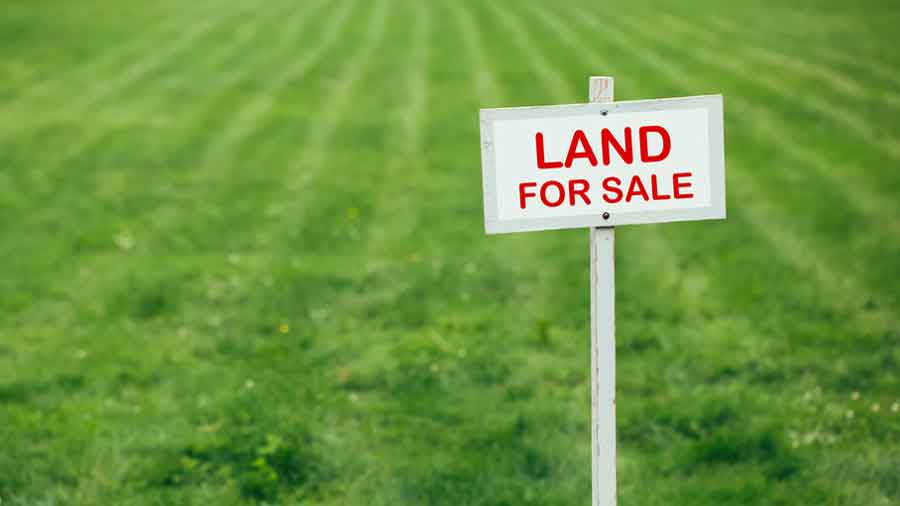 19 Oct, 2022
Advantages and disadvantages of investing in land
Often, land investment is preferred due to high Returns on Investment (ROI) despite having several other realty investment options. However, before you take the dive, it is essential to understand the advantages and disadvantages of land investment.
Real estate has been among the top three leading investment options preferred by Indians. Among different options available, land is the vastly preferred property type. Backed by a higher Return on Investment (ROI), better resale value and lower maintenance cost, it has invariably remained an excellent choice for the investor community. However, experts recommend undertaking a proper evaluation before taking the dive. Like every other financial product, land investment too, has a few disadvantages varying from limited availability to the inapt tax provision.
Advantages of land investment
Less investment cost
If you are planning to buy a property, especially in metro cities, such as Delhi, Bangalore, and Pune, where property prices are higher than the rest of the country, investing in a plot offers you an easy entrance into the market. Vacant land is more affordable than established areas as the construction cost is not involved.
Multiple uses
One of the biggest advantages of buying land is that you can customise it for any use in the future. You can use it for poultry farming, agriculture, or construct a house. According to Niranjan Hiranandani, CMD, Hiranandani Communities, "An investor can sell the land to a developer for construction of residential or commercial developments. Or can enter into a joint venture agreement with a real estate developer under RERA. Not only does the investor gets an exit route but also attains his share of profit in the form of a newly constructed unit."
Higher resale value
The appreciation rate on land is higher than constructed properties as land remains in the same condition barring natural impact caused due to weather or erosion. Also, a limited supply of land ensures higher competition in the market, steering in increased price points.
Less maintenance
The cost of maintaining a plot is usually lesser than a constructed property. You do not have to worry about recurring repair or renovations. Apart from mowing the area or fencing and hiring a guard for surveillance, plots do not involve additional maintenance.
Improved norms
The Real Estate (Regulation and Development) Act, 2016 (RERA) has brought in a sea change in the real estate norms and regulations. Not only does it tighten the noose on realtors to adhere to the changed norms but also brings in increased transparency and accountability. For instance, for those who invest in residential plots, the requirement is that the land plot must be RERA registered.
Digitisation of land records and maps
The Union and State governments are undertaking a massive exercise to digitise old maps and land records. This is a positive for land investments as it will usher in more transparency and clarity. Many old records were recorded in vernacular languages or archaic systems. The digitisation process will enable easy translation for such land records. The simplification of access to land records will enhance the attractiveness of land investments.
Disadvantages of land investment
Paucity of land
Demand-supply dynamics is a major concern. While demand for land is perpetually growing, supply is recording a downtrend. With ever-increasing population and infrastructure projects in full swing, land availability has seen a sharp fall, particularly in metros. It is only the outskirts that ensure availability of land parcels that too in limited form. Therefore, while you are contemplating to buy a plot in Tier I city, remember fringes would be the only available site to choose from.
Encroachments
Plots are susceptible to encroachments. Several cases of illegal confiscation of land have been reported across the country. In Bangalore alone, close to 18,000 cases of land encroachment worth INR 60,000 crore were recorded in 2016. The alarming data showcases the degree of risk involved in land investment. Although you can submit a report and hire a solicitor, it involves a legal cost that may leave a big dent in your pocket. If you are buying agricultural land, it is important to check the ownership details for the last 30 years. Agricultural land can be taken by the government for infrastructure development or commercial projects.
Illiquid asset
Reselling a plot might be complicated. As land value appreciates at a faster and higher rate, finding a buyer willing to pay a hiked price could be a challenge. Compared to other financial products, such as gold, mutual funds, or even recurring deposits, land cannot be immediately disposed of when you need to encash it. At times, it may take years to find a suitable buyer, defying the actual investment purpose.
The problem in availing finance
When availing of a loan for buying or building a house, financial institutions can be of immense help as the loan is easily sanctioned after a few verifications. But fetching a loan to purchase land could be a hassle. In the case of a composite loan, including the cost of the plot and construction, banks easily sanction the amount. However, they usually refrain from lending the amount towards the land purchase unless bought from the government authorities. Most banks do not offer loans for purchasing land.
Tax complexities and evasion
Investment in land brings with it the need to understand taxation and compliance issues, especially in the post-RERA regulatory environment, which, if not followed, can result in penal provisions, says Hiranandani.
Besides, where a home loan or composite loan allows you to claim tax benefits under Section 24 and 80 C of the Income Act, no such provision exists for interest paid on loan availed for land investment. Also, property tax rates in cities across India increase steadily, putting an additional burden on the landowners.