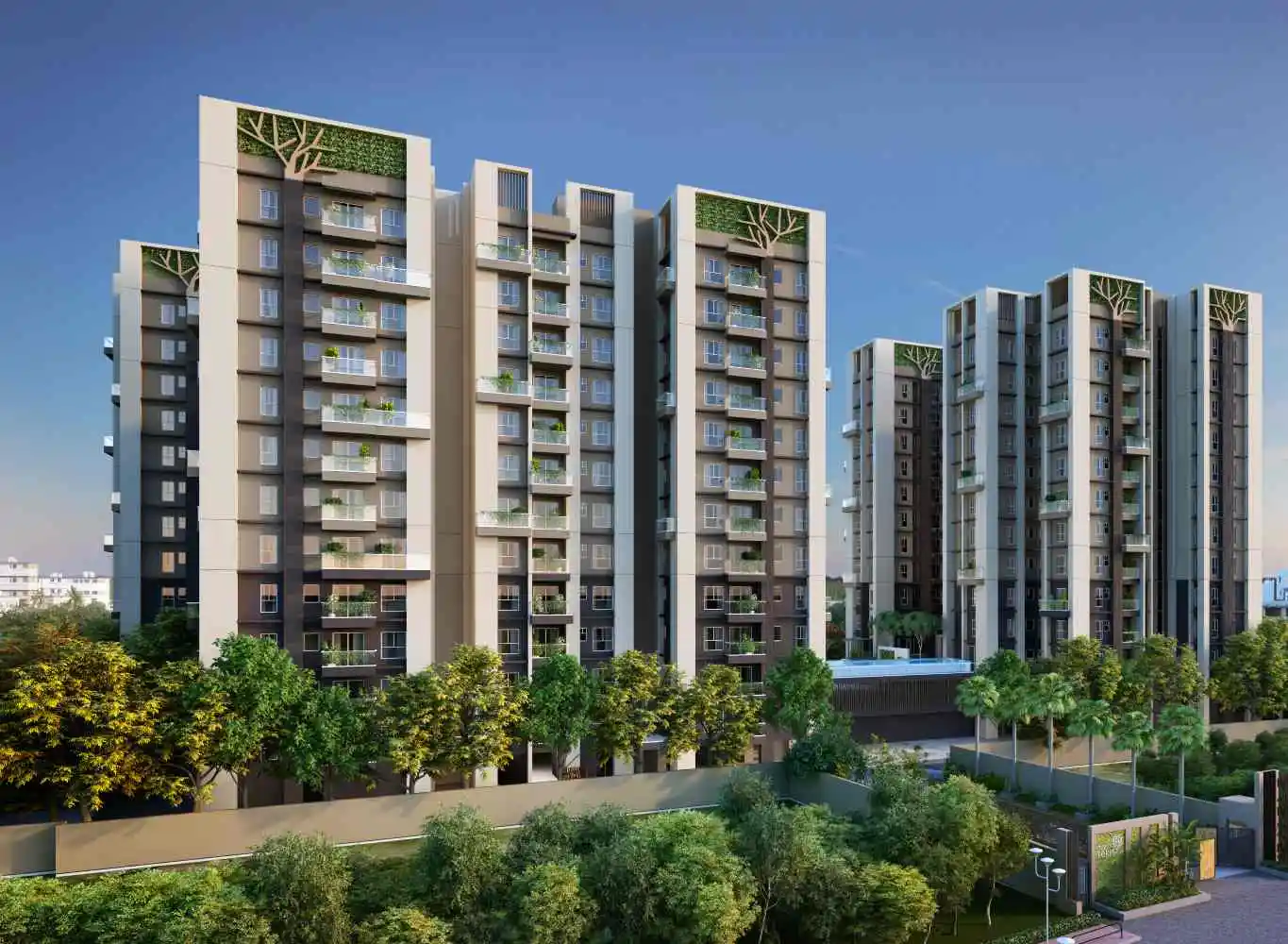 23 Jan, 2023
Buying a new house? Top 10 factors to keep in mind
Buying a new house requires time, effort, finance and intense market research. It is a massive investment with a potential impact on life savings and you must exercise due diligence at every step. Here we list the top 10 factors to keep in mind when buying a new home.
Buying a new house can be a life-changing experience for many as it involves massive investment. Apart from making a safe purchase, it is also necessary to make the 'right' investment. A house that compliments your lifestyle and nurtures you in all ways is the ideal house everyone dreams of. In order to help you in your financial decision, we have here shortlisted 10 most crucial factors to keep in mind when buying a new home.
Locality
Considered a basic and decisive factor, the locality of a house should be duly checked, and there is a good reason why. Whether it is the neighbourhood's atmosphere or the distance from the workplace or other social establishments, such as educational institutions, healthcare facilities, and entertainment avenues, the area in which the house is located should be prioritised. Living in a locality away from facilities will be costly as well as time consuming, as it will involve long trips to reach the places of importance.
Price
Investing in a property may be just a deal for the developer or broker, but for you, it is about a potential house you will be living in. However, it is recommended not to lose sight of the price trends of a particular area while investing in a property. While you may not want to miss a good bargain, you also do not wish to burn a hole in your pockets. Hence, check multiple properties in a region to know the ongoing average price of a property. Also, keep tabs on the historical price trends to gauge the anticipated returns from the property in future.
Correct documentation
Homebuyers must confirm that all the property documents are complete and correct while purchasing a new piece of realty. This may affect you not just in the short run but for years to come as well. Do the due diligence and make sure the project has all necessary approvals and clearances before you sign the document. You may also seek assistance from a realty expert.
Space
Although the requirement of space is subjective based on the varying needs of individuals and families, make sure that you plan well in advance the configuration and dimension you want to invest in. It is always better to decide first to avoid any disappointment later.
Enough storage space
Storage space is often an ignored factor. It is essential to have a good check on the storage space your new house accommodates. Are there any built-in wardrobes or extra storage room? It is important to check these details during site visits as this would directly impact your total livable space.
Ventilation
While the house may look good and proper from the inside, one must make sure that it is well oxygenated and ventilated. Check for windows and other outlets in various rooms. For better ventilation, go for units directly facing open spaces such as parks or roads.
Quality of the structure
This is another parameter where you might want to involve the assistance of an expert. It is essential to be sure of the quality of building materials used in the construction of the house you are planning to purchase. This simple step can potentially save you from spending a fortune on structural repairs and damages.
Hidden costs
Whether it is property tax or maintenance charges concerning apartments, one must be aware of monthly/yearly costs accompanying your new house. Ask your real estate agent/sales executives about the detailed breakup of costs involved in buying that property.
Resale value
It is crucial to take stock of whether your new property is a good investment option or not. The choice of the locality might drive this decision. However, you should be able to strike a balance between a developed locality and a growth corridor to ensure a healthy lifestyle along with a decent Return on Investment (ROI).
Security measures
This is an essential factor not just in an emergency, but also for hassle-free life. While the gated community may cost more than standalone housing units, they have added security features and amenities, which are not available in standalone properties. These include 24/7 security, a clubhouse, swimming pool, sports areas, play area and jogging park, among others.
Making a house investment can be a lengthy process; however, keeping some basic points in mind can make your job easier and prevent any disruptions in the future.