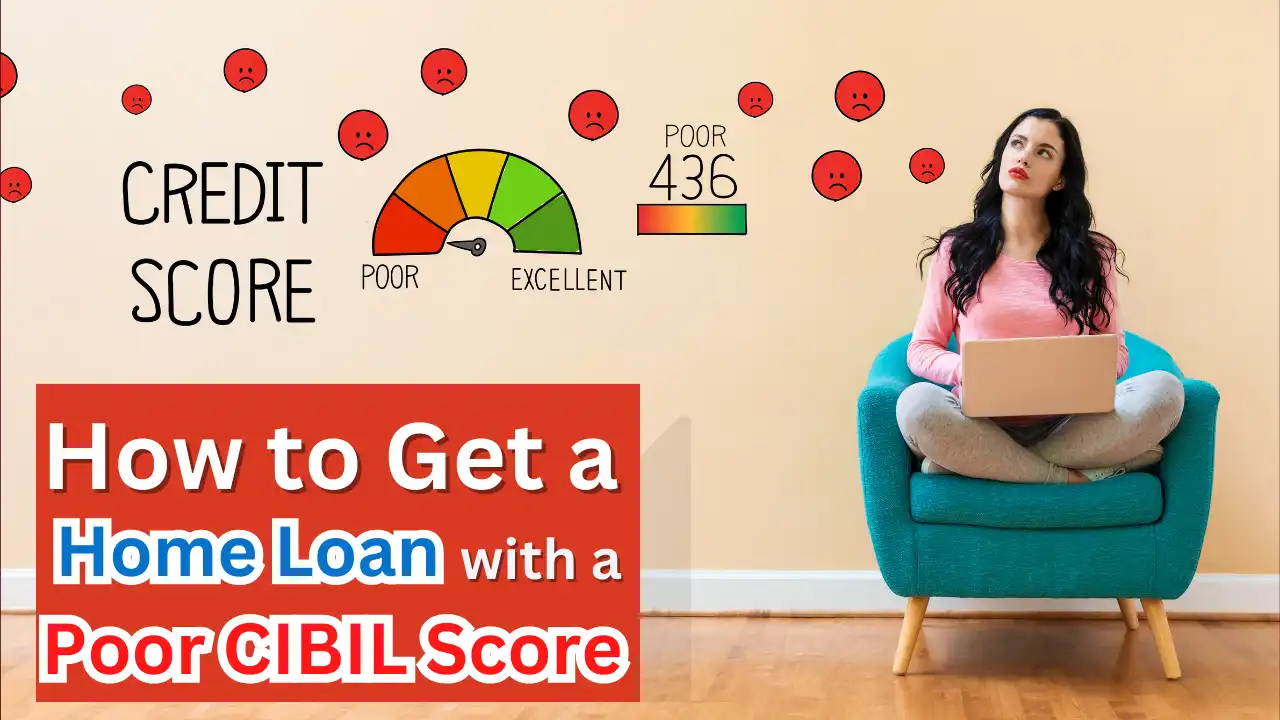 07 Aug, 2023
Securing a Home Loan with a Low CIBIL Score: Effective Approaches
A low Credit Information Bureau India Limited (CIBIL) score can be a significant obstacle for individuals seeking a home loan with a low CIBIL score. A good credit score is crucial for lenders to assess a borrower's creditworthiness and offer favorable loan terms. However, all hope is not lost for those with a low CIBIL score. In this article, we explore effective ways to secure a home loan despite a low credit score, enabling prospective homebuyers to realize their homeownership dreams.
Understanding the Impact of a Low CIBIL Score on Home Loans: The significance of CIBIL scores in home loan approval processes. How a low credit score affects interest rates and loan eligibility. The importance of identifying the reasons behind a low CIBIL score.
Improving CIBIL Score for Better Home Loan Prospects: Strategies to boost CIBIL scores, such as timely payment of outstanding debts. Clearing existing dues, reducing credit card utilization, and avoiding multiple loan applications. Seeking assistance from credit counseling agencies to develop an effective credit improvement plan.
Opting for Government-Sponsored Home Loan Schemes: Exploring home loan schemes offered by the government for individuals with low incomes or credit scores. Understanding eligibility criteria and the benefits of government-backed schemes. Identifying and applying for suitable schemes through authorized lending institutions.
Seeking a Co-Applicant or Guarantor: Understanding the role of co-applicants or guarantors in improving home loans with a low CIBIL score eligibility. The financial responsibilities and risks associated with co-borrowers or guarantors. Establishing trust and mutual understanding with the co-applicant or guarantor for a successful home loan with a low CIBIL score application.
Exploring NBFCs and Housing Finance Companies: Considering alternative lending options, such as Non-Banking Financial Companies (NBFCs) and specialized Housing Finance Companies (HFCs). Assessing the terms, interest rates, and loan conditions offered by these institutions. Providing comprehensive documentation to enhance loan approval chances.
Making a Higher Down Payment: Understanding the advantages of a higher down payment for a home loan with a low CIBIL score approval. The impact of a substantial down payment on loan-to-value ratio and interest rates. Budgeting and planning for a larger down payment to increase the chances of a home loan with a low CIBIL score approval.
Negotiating with Lenders for Customized Loan Terms: Emphasizing other strong financial credentials and positive repayment history. Negotiating with lenders for more lenient terms and conditions based on individual circumstances. Building a rapport with lenders to enhance the chances of a home loan with a low CIBIL score approval.
A low CIBIL score does not have to be a roadblock to getting a home loan. By taking proactive measures to improve their credit score, exploring government-backed schemes, considering co-applicants or guarantors, exploring alternative lending options, making a higher down payment, and negotiating with lenders, individuals with a low credit score can still secure a home loan. Patience, determination, and financial discipline are key to overcoming the challenges and realizing the dream of owning a home.