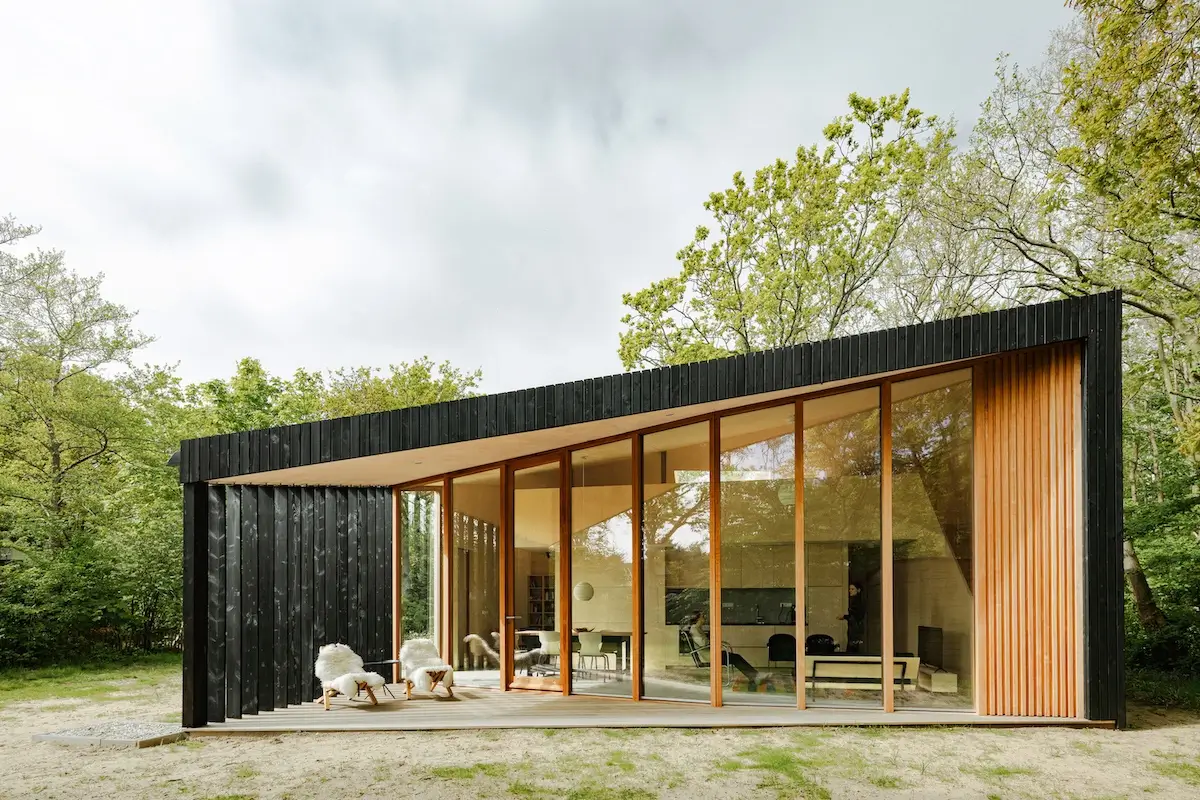 07 Dec, 2022
Pros and cons of owning a holiday home
The concept of holiday homes has always been around, but its meaning and audience base have changed. It is no longer just the upper-middle-class, but the middle class is equally keen about considering this opportunity. The top reasons for a mindset change are flexibility and a passive source of income. However, certain challenges owning a holiday home might bring.
If you dream of owning a property amidst the woods or by the beach for making beautiful memories with your loved ones? A holiday home is a perfect place to get away from everyday life and de-stress. The second home market also referred to as holiday homes, is poised to witness high traction in the near term on the back of the rising demand post-COVID. The remote work culture has made it possible for people to consider such investments as now they can travel more without compromising on the professional front. Hence, the demand for holiday homes has seen a significant spike. According to a Savills India survey, almost 70 percent of respondents considering owning a holiday home prefer properties priced between INR 80 lakh and INR 2 crore.
What is a holiday home?
A holiday home is a residential unit with various modern amenities that vacationers may need during their stay. Lately, holiday homes have become the preferred choice for stays instead of hotels. Several advantages like freedom and flexibility associated with them have increased the demand for holiday homes, so much so that they have become a preferred investment choice.
Pros of buying a holiday home
Here are the top five reasons why people prefer investing in holiday homes instead of staying at hotels on their vacations.
Work-from-home opportunity
Major companies around the globe have welcomed the work-from-home (WFH) policy as it saves them a lot on commercial space leases and other overhead expenses. As an employee of such a company, you need not stick to one place while working. If you own a holiday home, you can head there and continue working while also enjoying the freshness the location provides.
Check in whenever you want
With work-from-home becoming the norm, the need for going on mini vacations has risen. These small breaks cannot always be planned well in advance, leading to chaos on the hotel front. But, if you own a holiday home, you can go on a vacation whenever you feel, without being tied to fixed check-in and check-out hotel timings. This means that you can pack your backpacks at any time and leave.
Awareness about the destination
The other benefit of buying a vacation home is that no surprises await you in terms of location. All you have to do is drive a few hours to get to your favourite holiday destination. In no time, you will be able to familiarise yourself with the area, so you will know the best restaurants, the cosiest cafes, and the most beautiful areas. This is perfect when you want to spend a long weekend away from the city rush.
Excellent returns
There were times when depositing money in the bank used to get you a substantial interest in return. But now the money lying in banks never seems to grow, or the percentage is much lower. Therefore, investing in a holiday home, which promises substantial returns in the long term, has caught attention. If the holiday home is no longer needed, you can decide to sell it and save for your retirement.
Steady rental income
Many vacation-goers prefer living in homestays and holiday homes as they give them more freedom against hotels that involve complying with various rules. Also, you can rent out your holiday home whenever uninhabited and receive a monthly income. It can help you relax as well as create a passive source of income.
Cons of investing in a holiday home
While investing in a holiday home is fairly easy, given you have the money and the inclination to do so, maintaining it virtually for the major part of the year can get difficult. Here are some common problems people owning holiday homes face, especially if they rent out their property:
Hiring a caretaker
Since you will be managing the renting business remotely, handing over the keys to guests can prove to be a major challenge. In such a case, you can switch over to smart locks that can be operated virtually or hire a caretaker who handles the business on your behalf and maintains the property to attract guests. However, it involves additional costs.
Complaints
If there are guests, there are bound to be complaints big and small, even if you have passionately worked to set up the accommodation. Poor ratings and feedback on online sites by customers may adversely affect the returns and lower your profit margins.
Seasonal upgrades
If your holiday home is in a colder area, you might face issues such as frozen pipes. Or, if it is a coastal area, seepage issues may surface when monsoon hits. Hence, you need to be wary of issues that are a part of seasonal change. Also, since you will be managing your property from a distance, having contacts of local repairmen handy is essential.
Regular maintenance
Jammed-up windows and AC that crash in the middle of the night -are issues that you cannot be aware of until you spend more time at the property. While it is advisable to visit the holiday home and stay there at least two times during various seasons of the year so that you can understand and fix the issues at the earliest, it might affect your office work.
Top destinations in India for owing a holiday home
People prefer quiet, quaint corners when looking for a holiday home for personal use. From an investment point of view, places that are flocked by tourists are highly popular in India. While Ranikhet, Mashobra, Rishikesh, Coorg, and Ooty are popular venues in the hills, Goa, Kerala, and Port Blair have emerged as preferred destinations among beach lovers. Offbeat places like Chakrata and Kausani are also being considered by people looking to buy a holiday home.
While the concept of owning a holiday home has gained popularity among millennials, it is advisable to consider your income before making the purchase. Such investments and expenses that add on can be substantial. Hence, you must align your finances and conduct thorough market research to ensure quality investment.
Is it a good idea to buy a holiday home?
Owning a holiday home can prove financially rewarding if the decision is taken after conducting thorough market research and reviewing historical price trends.
Why is the demand for holiday homes on the increase in India?
One of the many reasons for the rise in the popularity of holiday homes can be attributed to the changing need and mindsets of the people. The pandemic-induced uncertainty has resulted in an increased desire among people to own holiday homes.
Can an NRI buy a holiday home in India?
Yes, an NRI can invest in a holiday home in India.