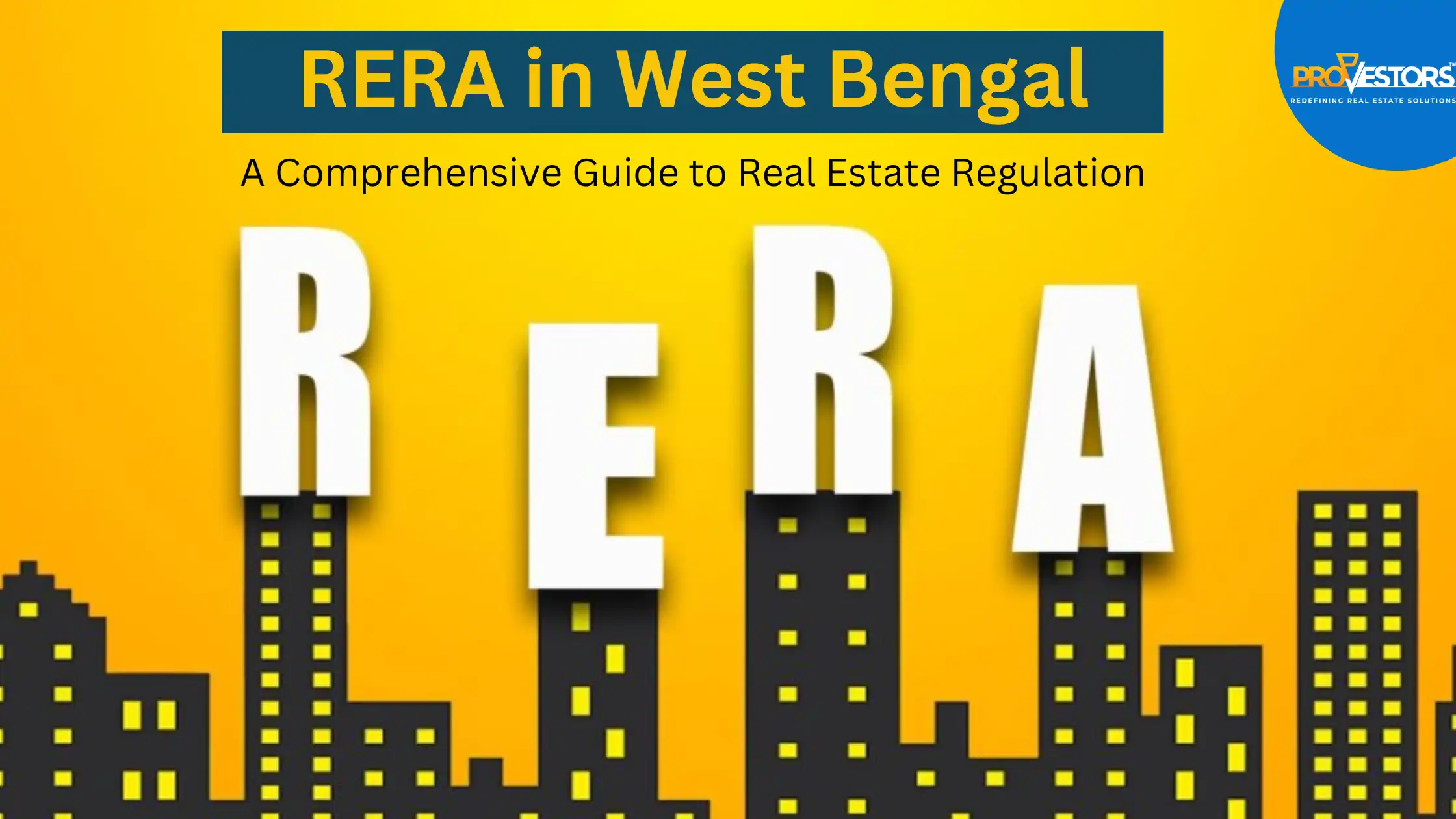 22 Aug, 2023
RERA in West Bengal: A Comprehensive Guide to Real Estate Regulation
The Real Estate (Regulation and Development) Act, 2016 (RERA) is a landmark legislation that aims to protect homebuyers' interests and promote transparency in the real estate sector. In West Bengal, RERA has been implemented to bring about significant changes in the real estate industry. In this article, we provide a comprehensive guide to RERA in West Bengal, explaining its key provisions, benefits for homebuyers, and its impact on the real estate market.
Understanding RERA and Its Objectives: An overview of the Real Estate (Regulation and Development) Act and its significance in the real estate sector. The key objectives of RERA, include safeguarding homebuyers' rights, promoting fair practices, and establishing accountability in the industry. RERA's role in enhancing transparency and restoring buyer confidence in real estate projects.
Applicability and Registration under RERA: Explanation of the types of real estate projects that fall under RERA's purview in West Bengal. The requirement for developers to register their projects with the West Bengal Real Estate Regulatory Authority (WB RERA). The implications of non-registration or non-compliance with RERA in West Bengal guidelines for developers.
Homebuyer Protection and Rights: The benefits RERA offers to homebuyers, include access to information, disclosure of project details, and timely possession guarantees. The provision for a transparent grievance redressal mechanism to address homebuyers' complaints and disputes. The role of WB RERA in resolving conflicts between developers and homebuyers.
Transparency in Real Estate Transactions: The mandate for developers to provide accurate project information, including layout plans, approvals, and timeline projections. The requirement for developers to deposit a specified percentage of project funds in an escrow account to ensure timely completion. The role of RERA in ensuring that funds are utilized only for the intended project and not diverted to other ventures.
Impact on Real Estate Developers and Market: The implications of RERA on real estate developers, including compliance costs and the need for project adherence. The influence of RERA in West Bengal on the real estate market in terms of inventory management, pricing, and sales strategies. The long-term benefits of a regulated and transparent real estate market for developers and buyers alike.
RERA's Role in Promoting Investor Confidence: The significance of RERA in attracting investments and fostering trust among potential real estate investors. The impact of increased investor confidence on the overall growth and stability of the real estate sector. The role of WB RERA in providing a conducive environment for real estate investments in West Bengal.
RERA has emerged as a game-changer in the real estate industry, revolutionizing the way real estate projects are planned, executed, and delivered. RERA in West Bengal plays a crucial role in protecting homebuyers' rights, promoting transparency, and fostering a fair and accountable real estate market. As homebuyers and developers embrace the benefits of RERA, the real estate sector in West Bengal is poised for sustainable growth, ensuring a brighter future for all stakeholders involved.