04 May, 2023
Which is the best residential project to offer 2&3 BHK flats with modern amenities in Joka, Kolkata?
In today's world, we are always looking for a home in the right place with full of amenities, luxuries, and comforts. Buying a perfect home is the dream of every home buyer. To improve your quality of life while keeping your budget in mind, let's talk about some projects near Joka, Kolkata.
So, you have come to the right place if you are searching for a 2/3 BHK flat in Joka, Kolkata. We are Propvestors, the best Real Estate consultants in Kolkata. The top 5 projects in Kolkata that provide you with luxurious, yet inexpensive apartments, which have been dedicatedly searched by our hardworking team. On several criteria, including connectivity, amenities, construction quality, and customer reviews, we shortlisted them. And bring it in front of you.
About Joka
Joka is a locality in Southwest Kolkata, India. The prominent IIM-Calcutta institution is located near the Joka metro station, and it is a major lure for both full-time and part-time students. Calcutta Business School, NPC College of Science and Management, and Palian College of Management & Technology are some further noteworthy schools in the region that contribute to Joka's reputation as an educational center. While some students choose to live on campus. Many others look for furnished apartments in this location at the beginning of the school year. The continual stream of students and state government development initiatives have turned Joka into a residential hub, making life simpler for the locals.
There are several bus and tram services in Joka. that connect its residents to the other neighborhoods in the city, such as Diamond Harbour Road. The proposed Joka BBD Bagh would link the neighborhood between Joka and Taratala with up to 6 stations (Thakurpukur, Behala Chowrasta, Behala Bazar, etc.).
Many others look for furnished apartments in this location at the beginning of the school year. The continual stream of students and state government development initiatives have turned Joka into a residential hub, making life simpler for the locals.
So, here we have some best residential projects in which Propvestors dedicatedly offers 2/3 BHK flats in Joka, Kolkata
1. Rajat Amantran 
Amantran is a bungalow project by Rajat Homes and Eden Group. The project spreads over 11 acres with 126 units. Amantran offers you 4 BHK, 5 BHK, and Twin Bungalows.
A place where the sun's first rays brush your cheek, a cold breeze clears your head, and the enchanting song of birds enlivens your spirit. Take a step into the luxury you have long desired. Private gardens and roomy living areas are eager to welcome you. Not just that. The corridor and yard here will make your childhood memories come to life. Amantran, which is quite roomy and close to the Joka subway, provides remarkable living in the city.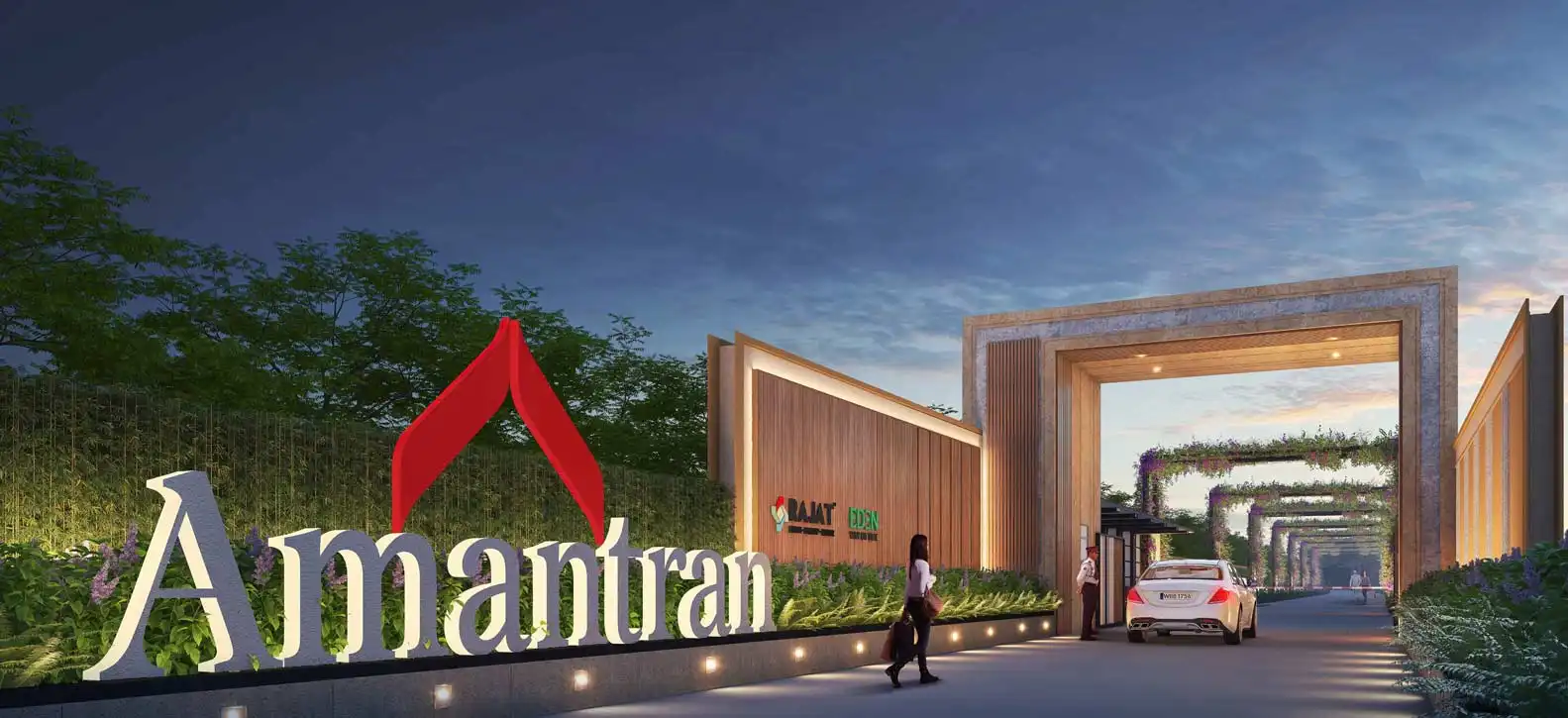 To know more, Download your Brochure

Amenities:
Landscaped Garden With a seating area.

Swimming pool with Deck.

Cricket and Badminton Court.

Rooftop wellness area.

Fruit Orchard.

Amphitheatre.

AC gymnasium.

Multipurpose studio.

Indoor kids' play area.

Club House.

Adda zone.

Yoga lawn with a pavilion.
Location:
Amantran is located on Diamond Harbour Road near Bharat Sevashram, Joka, Kolkata.
2. DTC Sojon 
One of the biggest developments in the Joka and Behala region is DTC Sojon, a lifestyle residential development by DTC Group. With excellent access to the entire city, only three minutes from the recently established Joka Metro. The building has a 90,000 square-foot green podium with a games and movie theatre outside, box cricket, a pet area, a fishing pond, and many other facilities.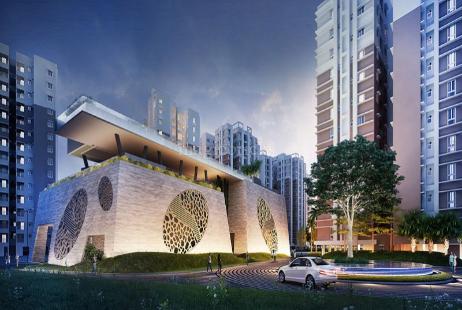 To know more, Download your Brochure

DTC Sojon offers you 2 BHK (880 sq. ft -960 sq. ft) and 3 BHK (1029 sq. ft -1370 sq. ft) apartments. It is located on D.H. Road, next to IIM, Joka, Kolkata.
DTC Sojon takes you from the hustle and bustle of city life to an urban paradise. Where you can still feel the love and support of your family. You are surrounded by a sense of majesty in this 60,000-square-foot area of landscaped gardens, and jogging paths. And three side open south-facing lifestyle houses while still feeling completely at home.
Amenities:
     

Movie theatre outside.

     

Box cricket.

     

A Pet area.

     

A Fishing pond.

     

Fitness/Yoga.

     

Puja Celebration Lawn.

     

Sunken Amphitheatre.

     

Cove Seating.

     

Barbeque Pavilion.

     

A Kids Play Area.
Location:
DTC Sojon is located on D.H Road, next to IIM, Joka, Kolkata.
3. DTC Southern Heights 
DTC Southern Heights is the most anticipated project by the DTC group, which is in Joka, Kolkata, and it is a housing community. It is spread over a large tract; the community has apartments of different configurations available. DTC Southern Heights offers apartments with the ideal fusion of modern technology and architecture to ensure pleasant living. The apartments come in two different layouts 2BHK and 3BHK. It consists of 28 towers in total, 14 levels in the building, and 1352 units available for lodging. DTC Southern Heights has a tonne to offer, including a gym, a RO system, and power backup.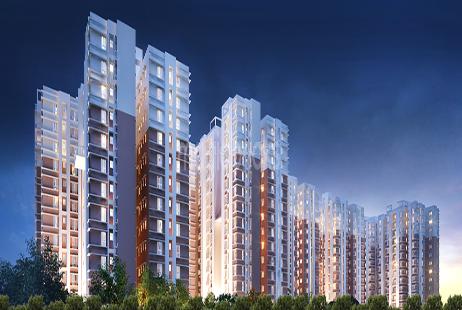 To know more, Download your Brochure

Amenities:
A Gated Community.

Tennis Court, Cricket Pitch.

Basketball Court.

Badminton Court, Cycling & Jogging Track.

Golf Course.

Gymnasium.

Children's Play Area.

 Spa/Sauna/Steam.

Library.

Restaurants/ Cafeterias.

Conference Room.

Swimming Pool

.
 Location:
It is located on Joka, near IIM Kolkata.
4. The 102 
The 102 is a kingdom of unparalleled luxury, designed by SRSS, one of the finest architects from Singapore, with construction technology from South Korea and landscaping by Tectonix Thailand, although it offers an unparalleled plethora of recreational facilities at an unbelievable price.
A residential project, The 102 Kolkata is offering units for sale in Pailan. Check out some Apartments that suit your lifestyle and liking. The possession date of The 102 is Jul 2023. The property offers 2 BHK, and 3 BHK units. As per the area plan, units are in the size range of 520.0 – 646.0 sq. ft. The project by PS Group is set on 5.3 Acres. This residential project was launched in February 2018. It has 658 units. Contact me for further details.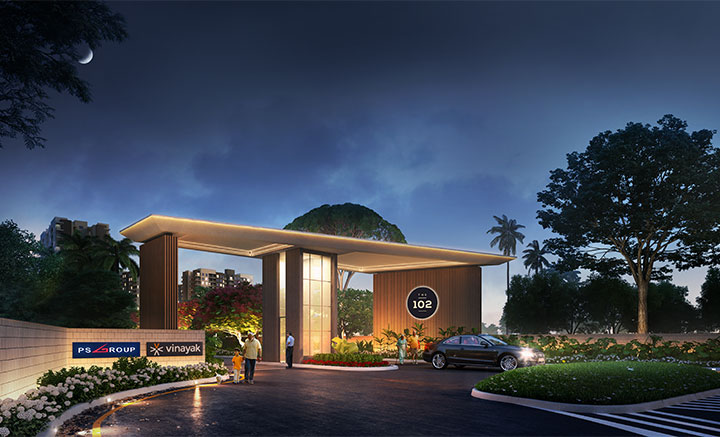 To know more, Download your Brochure

    Amenities:
     

Banquet Hall

     

Swimming Pool.

     

Children's Play Area.

     

Open Car Parking.

     

Jogging Track.

     

Skating Rink.

     

Multipurpose Room.

     

Cafeteria.

     

Gymnasium.

     

Club House
Location
The 102 is located on D.H. Road, Joka, Opp to Bharat Sevashram Sangha Hospital, 600m from IIM, Joka.
5. Emami Aastha
Emami Aastha, a Luxury Bungalow Township in Joka, a project developed by Emami Realty Ltd.  Joka Kolkata is intended to be a development that is planned as an urban forest, rich in diversity, and fosters a healthy ecosystem. That ensures the growth of all living things equally.
Emami Aastha is one of the Premium Bungalow Township projects, located at Bhasa, near Joka, aggregating approx 39 acres. Currently, Phase I is being launched on 5.5 acres approx with a range of 3 BHK, and 4 BHK luxury bungalows.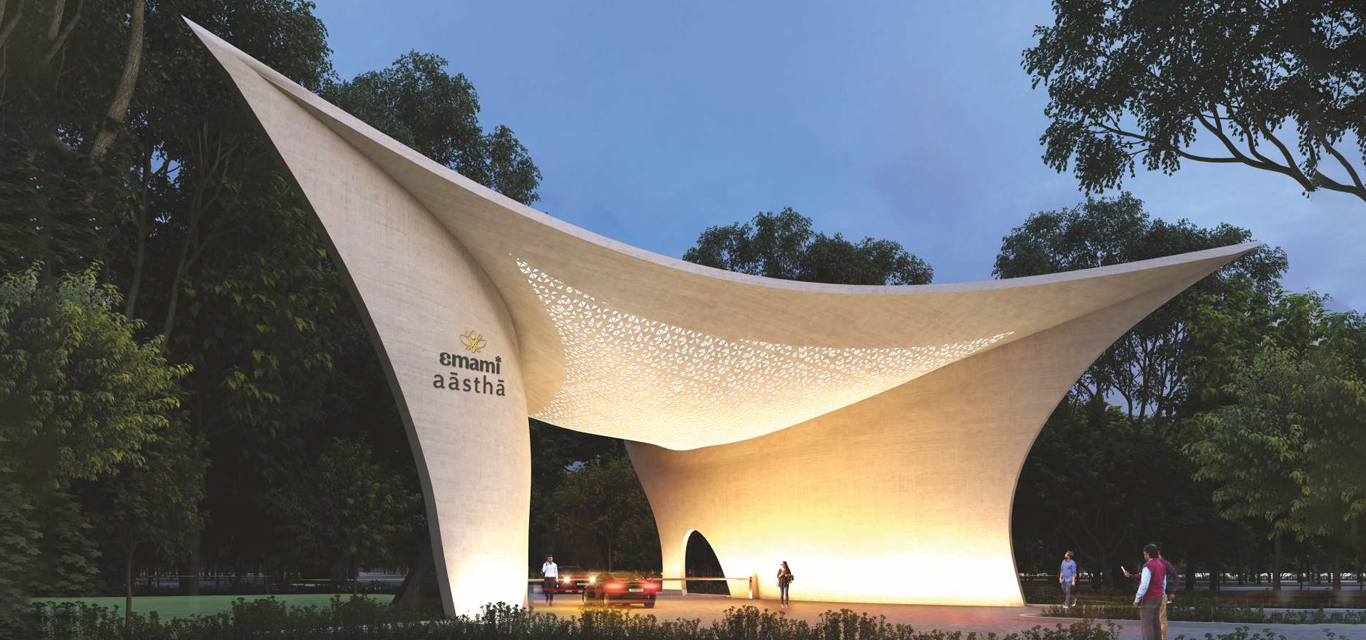 To know more, Download your Brochure

A stone's throw from the Joka Metro Station and just opposite the grand Shri Swaminarayan Temple.  Together with the parks' evolution into tiny forests with small and large water bodies. The township's diverse and plentiful flora offered a nesting spot for both local and migratory birds, strengthening the bond between people and their natural environment. An individual is enthralled by the idea of waking up early in the morning to the sounds of chirping birds. And this excitement gives them a vivid vitality that lasts all day.
Amenities:
     

Multiple Waterbodies.

     

Toddler's Play Area.

     

Wide Balconies.

     

Kid's Room.

     

Yoga Deck.

     

Jogging and Walking Track.

     

Amphitheatre.
Location
Emami Aastha is located in Joka, Kolkata.
You can send us your requirements and a phone number if you're interested in purchasing a property in one of those projects, and a member of our dedicated team will get in touch with you. Our professional sales staff thoroughly examines all potential situations and offers guidance to buyers of real estate in selecting their ideal residence.
Furthermore, if you're interested in purchasing a property in this area, you can give us a call on our number +91 90734 43322. And our dedicated team will connect with you.
 Propvestors is the best real estate broker consultants' company in Kolkata. We have begun a new journey from 2020 in the "City of Joy" with a dream to become the most Trusted Global Brand in Real Estate in Kolkata & with the vision to provide quality homes for all. Propvestors promote bungalows, villas, and apartments around Kolkata, located In Rajarhat, New Town, Tollygaunge, Joka, Madhyamgram & EM Bypass, and so on.
We are empowered to execute our dreams into reality through the execute your all queries and getting your apartment is very reasonable than your present alternative. Finding affordable flats, Apartment Bungalow is all over Kolkata for you. We know our customers' needs and are committed to providing the finest homes. Propvestors is already winning the heart & minds of thousands of customers through the properties, Flats, bungalows & apartments located all over Kolkata.