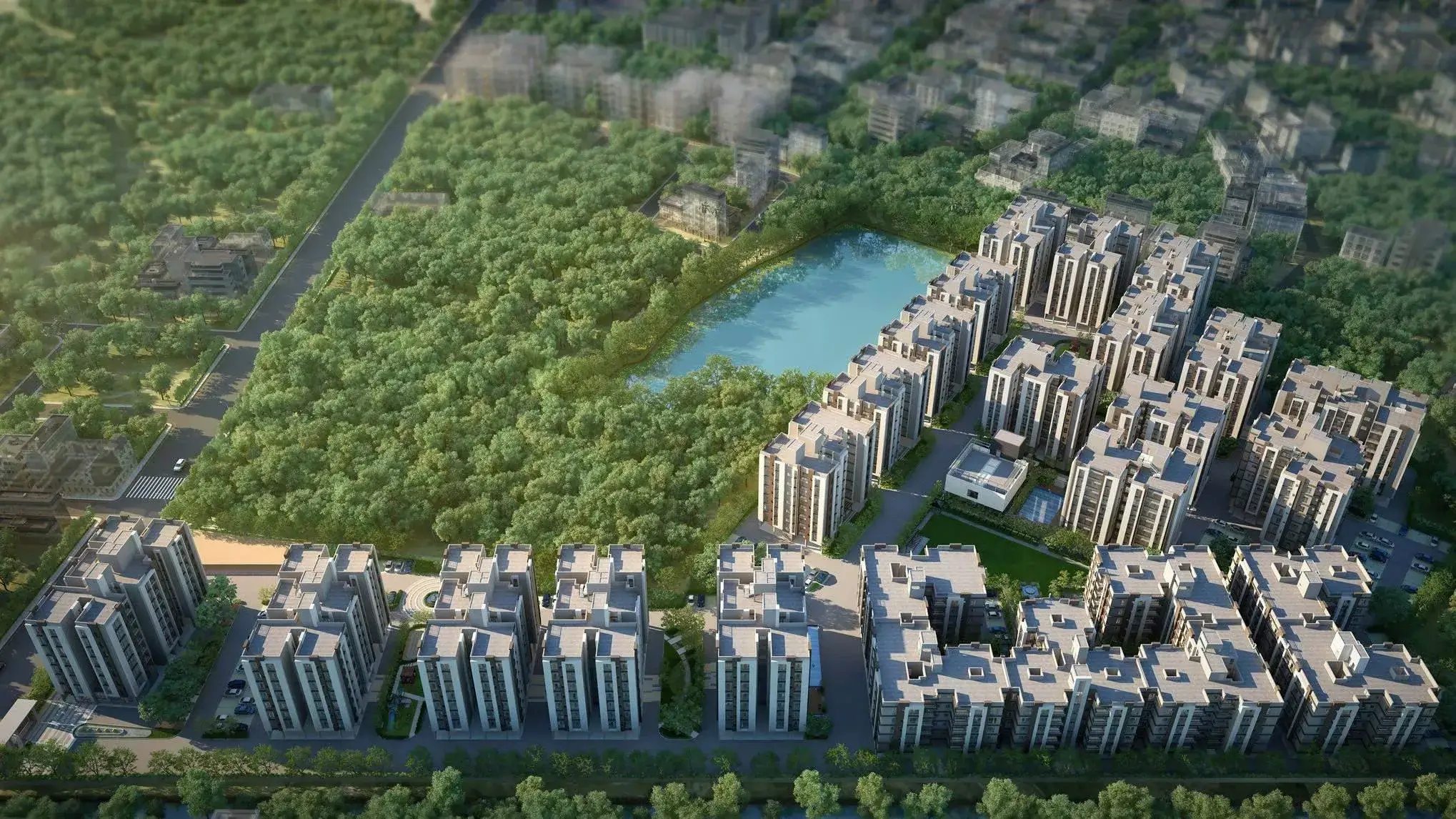 Certified
Eternia
Madhyamgram, Chowmatha, Madhyamgram

Eternia Overview
Residence Typology
Apartment
Super Builtup Area
811 - 1,504 sq ft
Developer of Eternia
Eternia Highlights
floating steps with urns.
Wooden deck.
Fruit garden with sitting area.
Cricket net practice.
Chess garden.
Water features mounds and sculptures.
Sitting under a trellis.
F2 Community hall
Home theater
Card room
Gymnasium
Indoor games
About Eternia
A ready-to-move housing society can be found in Madhyamgram, North Kolkata, called Srijan Eternia by Srijan Groups. It provides flats and villas in an unbelievable range of price points. These apartments are the ideal fusion of comfort and style, created especially to meet your needs and conveniences.
This project offers 2 BHK villas, 2BHK apartments, and 3 BHK flats. Families have begun relocating into this housing society, making it ready to be called home. It is one of the best housing societies in the Kolkata North neighborhood, with a total size of 10 acres. It fits within your budget and lifestyle while providing all the essential conveniences. Madhyamgram offers good access to some of the significant nearby locations, including Star Mall, NH 12, the Sunshine Academy School, and so on.
In Kolkata North, it is among the desirable areas to live. It has a budding neighborhood with a promising social and physical infrastructure. It gives you a few advantages of visiting this area i.e. living in luxury while surrounded by nature is what Eternia is all about. Eternia will be an urban living environment designed for an excellent living experience with 2 BHK and 3 BHK flats in Madhyamgram. It would be located across from the NSG hub on Badu Road and 2.2 km from Madhyamgram Chowmatha.
Eternia Payment Plan
| | | | | |
| --- | --- | --- | --- | --- |
| 2 BHK | 811 - 1,371 sq ft | ₹ 36 L - 38 L | 10% | ₹ 1 L |
| 3 BHK | 1,072 - 1,504 sq ft | ₹ 44 L - 48 L | 10% | ₹ 1 L |
Eternia Virtual Tour: Images & Video
Eternia Specifications
Every day in Eternia is like spending a lifetime in nature's paradise with native birds, acres of greenery and a large natural water body surrounding the project. A simple walk round the property is like passing through a quaint fiction. All-in-all, Eternia is destined to be the new landmark of Madhyamgram.
Why Choose Eternia
The largest project in Madhyamgram, just 2.2 Km from Chowmatha.
Pollution-free Serene environment with large water bodies around.
Project with the Lowest super built-up % in the vicinity.
Highest open space i.e. 69% in a low-rise project.
Developed by one of the leading developers of Eastern India.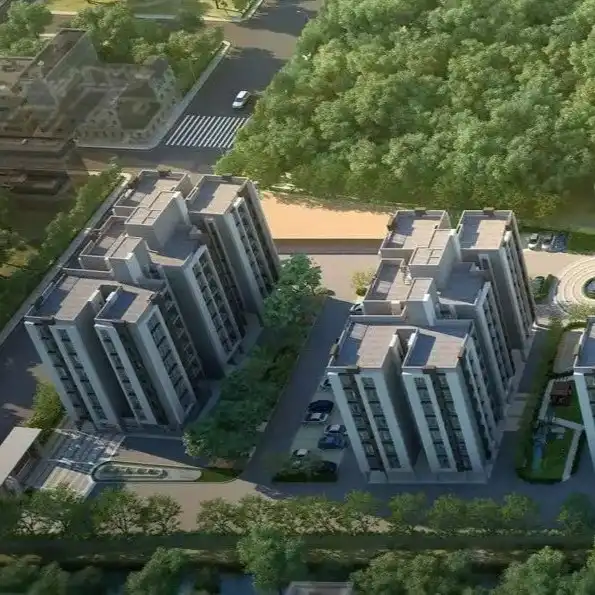 Eternia
Download Brochure
Want to know more? Download our brochure