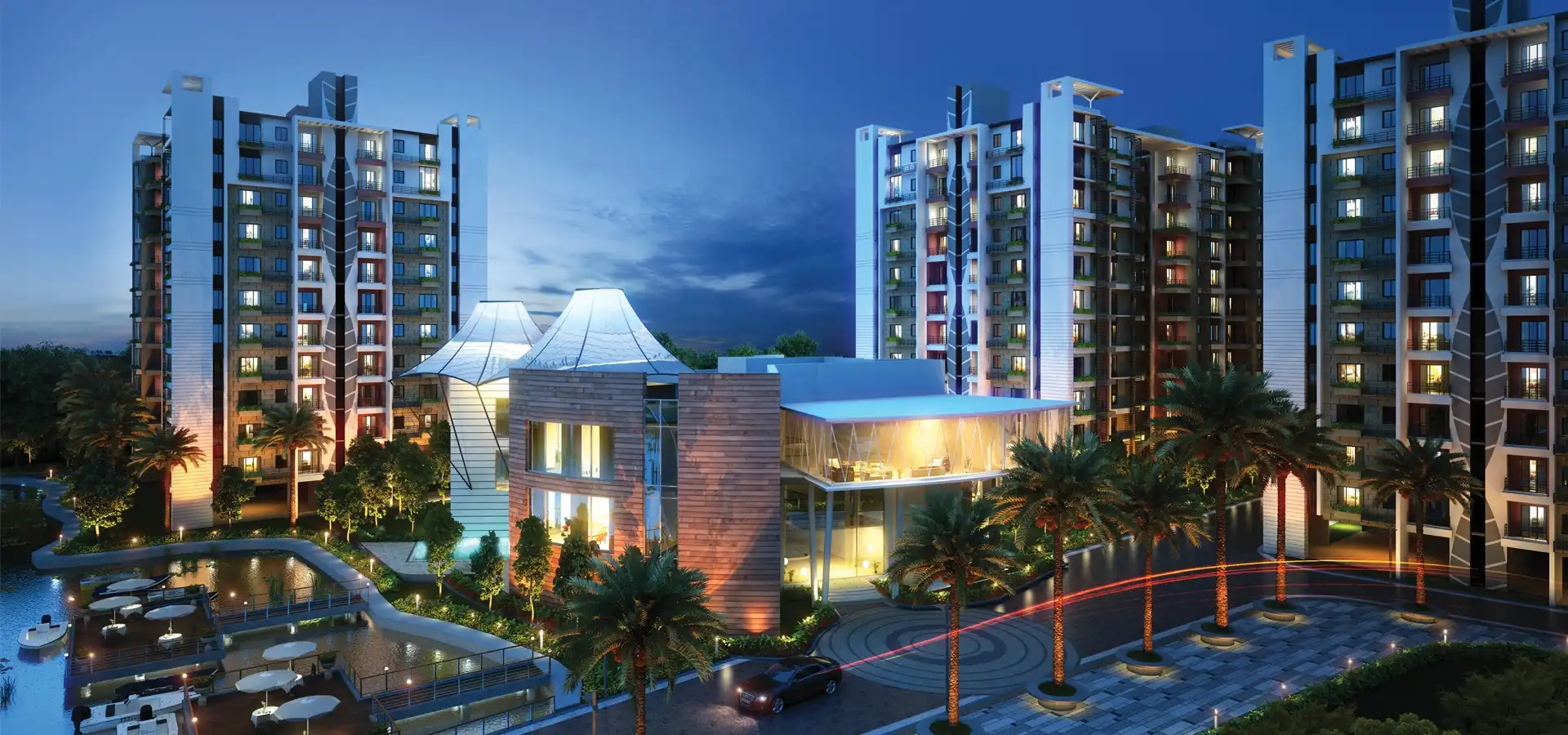 Certified
Siddha Waterfront
B. T. Road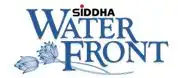 Price Range
₹ 30 L Onwards
Configuration
1.5, 2, 2.5, 3 BHK
Siddha Waterfront Overview
Residence Typology
Apartment
Super Builtup Area
669 - 1,170 sq ft
Developer of Siddha Waterfront
Siddha Waterfront Highlights
Amphitheatre.
Crèche.
Yoga and meditation zone.
Banquet hall.
Swimming pool.
Library and reading room.
Badminton court.
Gymnasium.
Children's play area.
Toddlers' zone.
Multi-activity room.
About Siddha Waterfront
Siddha Waterfront: Your Dream Home by Siddha Group
Welcome to Siddha Waterfront, a prestigious residential project brought to you by the renowned Siddha Group. Nestled on a sprawling 18-acre expanse in Khardah, BT Road, this project is set to redefine luxury living. In this article, we will take you on a virtual tour of Siddha Waterfront, highlighting its key features, amenities, and the promise of a dream home.
Siddha Group, a name synonymous with quality and trust in the real estate industry, has crafted Siddha Waterfront with utmost precision. Every aspect of this project reflects the group's commitment to excellence. One of the standout features of this project is its vast 18-acre land area. This spacious layout allows for beautifully landscaped gardens, recreational spaces, and more, ensuring residents have ample room to breathe and relax.
Siddha Waterfront offers a range of living options, including 1.5 BHK, 2 BHK, 2.5 BHK, and 3 BHK flats. Whatever your family size or preferences, there's a perfect home waiting for you here. Situated in the prime location of Khardah, BT Road, the project ensures easy connectivity to major parts of the city. You'll find schools, hospitals, and shopping centers just a stone's throw away.
Siddha Waterfront is not just about luxurious living; it's also about fantastic offers. Explore options for 1.5 BHK, 2 BHK, 2.5 BHK, and 3 BHK flats that come with attractive deals and financing options. Imagine having your own piece of the sky.
These homes are designed to maximize natural light and ventilation, ensuring a comfortable and eco-friendly lifestyle. While Siddha Waterfront is already impressive, it's still under construction, which means you have the opportunity to be a part of its growth story. Invest now and watch your future home take shape.
Siddha Waterfront doesn't just offer homes; it offers a lifestyle. Enjoy amenities like a swimming pool, fitness center, clubhouse, and more, all within the confines of this beautiful project. Living at Siddha Waterfront is an experience like no other. The serenity of the location, the modern design, and the thoughtful amenities combine to create a harmonious living environment.
Siddha Waterfront Payment Plan
| | | | | |
| --- | --- | --- | --- | --- |
| 1.5BHK | 669 - 708 sq ft | ₹ 30 L Onwards | 10% | ₹ 1 L |
| 2BHK | 800 - 875 sq ft | ₹ 35 L Onwards | 10% | ₹ 1 L |
| 2.5BHK | 970 - 1,012 sq ft | ₹ 45 L Onwards | 10% | ₹ 1 L |
| 3BHK | 1,170 - 1,288 sq ft | ₹ 54 L Onwards | 10% | ₹ 1 L |
Siddha Waterfront Amenities
Fire Protection And Fire Safety Requirements
Siddha Waterfront Virtual Tour: Images & Video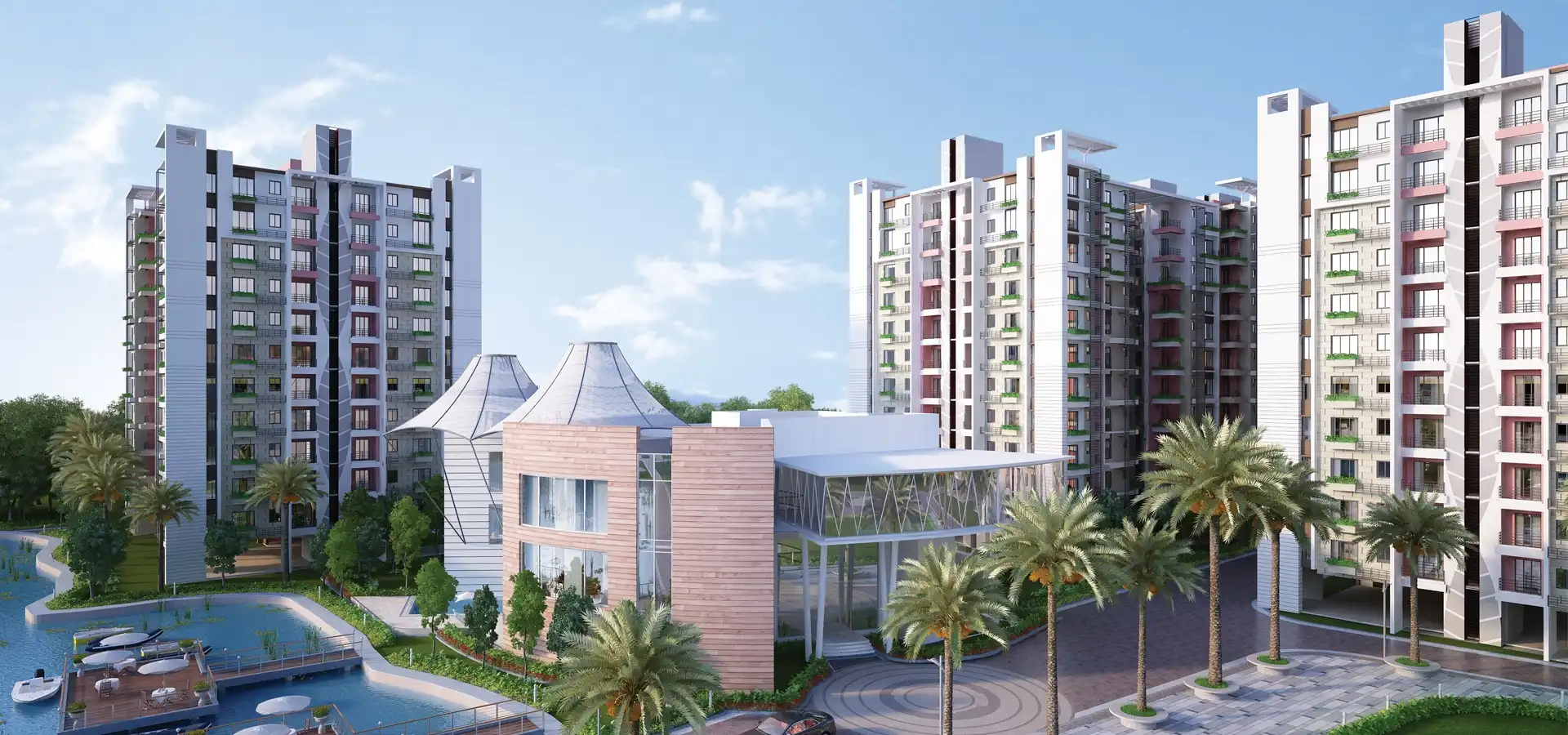 Siddha Waterfront
Download Brochure
Want to know more? Download our brochure