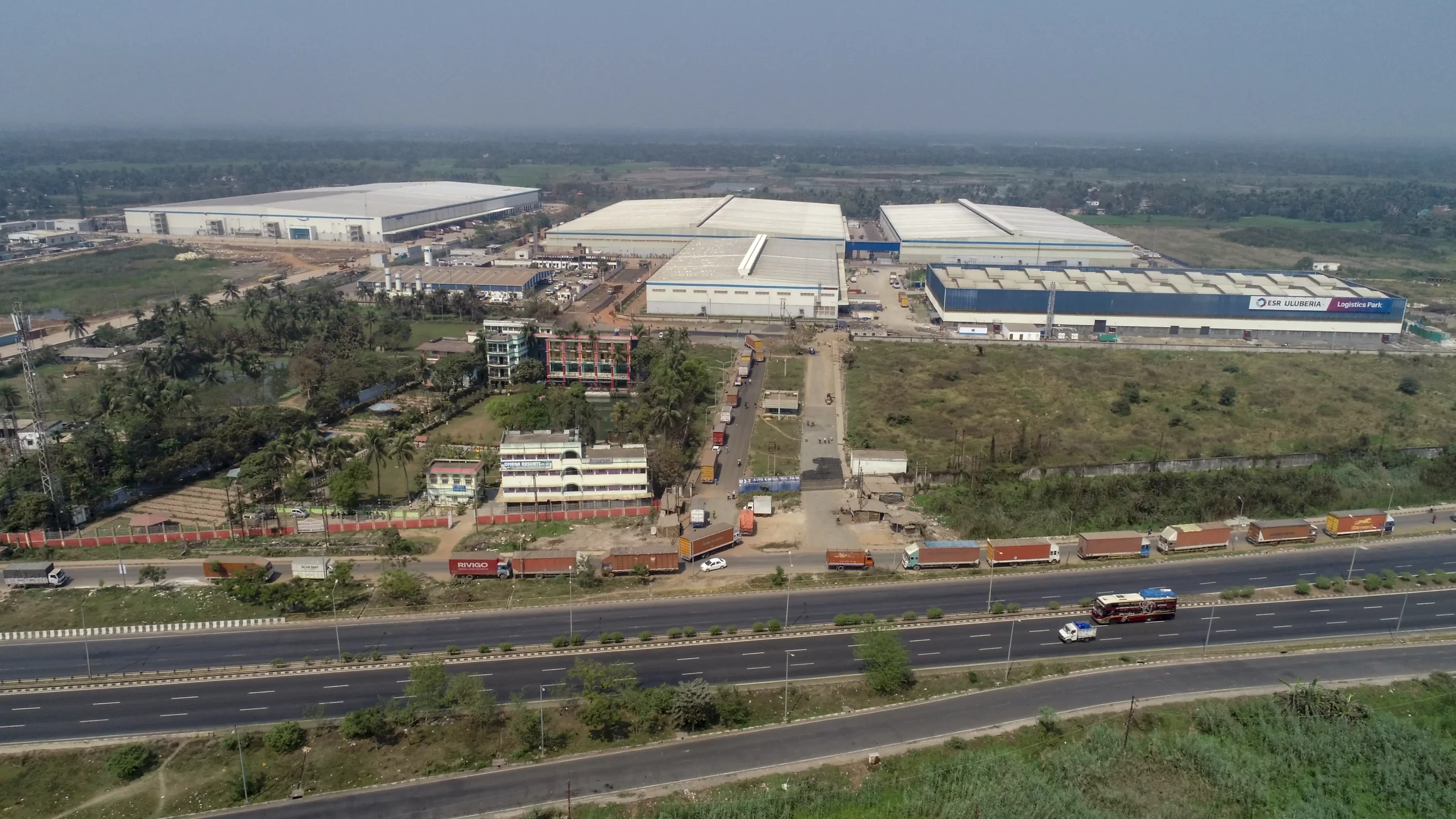 Certified
ESR Logistics Park
Uluberia, Howrah
ESR Logistics Park Overview
Super Builtup Area
150,000 - 500,000 sq ft
Developer of ESR Logistics Park
About ESR Logistics Park
ESR Logistics Park, developed by ESR and located in Uluberia, Howrah, offers an excellent solution for businesses seeking warehouse space and commercial facilities. This logistics park, offered by Propvestors, provides a wide range of options for leasing warehouse space to meet various business needs.
Situated in Uluberia Howrah, ESR Logistics Park benefits from its strategic location in a well-connected area. With convenient access to major transportation routes, including highways, railways, and ports. It offers seamless connectivity for the smooth movement of goods and materials. This makes it an ideal choice for companies involved in import/export, distribution, and supply chain management.
ESR Logistics Park boasts state-of-the-art infrastructure, designed to meet the highest industry standards. The warehouse spaces available for lease are modern, spacious, and equipped with advanced facilities. Whether you require a small storage area or a large distribution center, there are flexible options to accommodate your specific requirements. Well-developed infrastructure and quality manpower from neighboring towns and villages.
Additionally, the logistics park offers a range of commercial spaces suitable for various business operations. From offices and showrooms to retail spaces and service centers, Logistics Park provides a dynamic environment that promotes productivity and growth.
With its professional property management services, Logistics Park ensures a hassle-free leasing experience. The dedicated team at Propvestors is committed to assisting tenants throughout the leasing process, providing support and guidance whenever needed.
ESR Logistics Park Payment Plan
| | | | | | |
| --- | --- | --- | --- | --- | --- |
| Ware House | Lease | 150,000 - 500,000 sq ft | ₹ On Request | 10% | ₹ 5 L |
ESR Logistics Park Virtual Tour: Images & Video
ESR Logistics Park Specifications
The park is on NH6 and is well connected by the rail network as well as government and private buses.
Uluberia, being an established industrial zone, there is easy access to a skilled workforce from neighboring towns and villages.
Featuring smart, sustainable, human-centered design, this is the only park in Uluberia's industrial zone to offer over 2 mn. sq. ft. of built-to-suit buildings.
Why Choose ESR Logistics Park
IGBC pre-certified Gold Park, possible solar roof integrations. Reduce operational costs by saving up to 25% in water and energy consumption.
Built-to-suit customized space solutions and standard buildings
This state-of-the-art park is strategically located with easy access to major ports, airports, and cities of eastern India.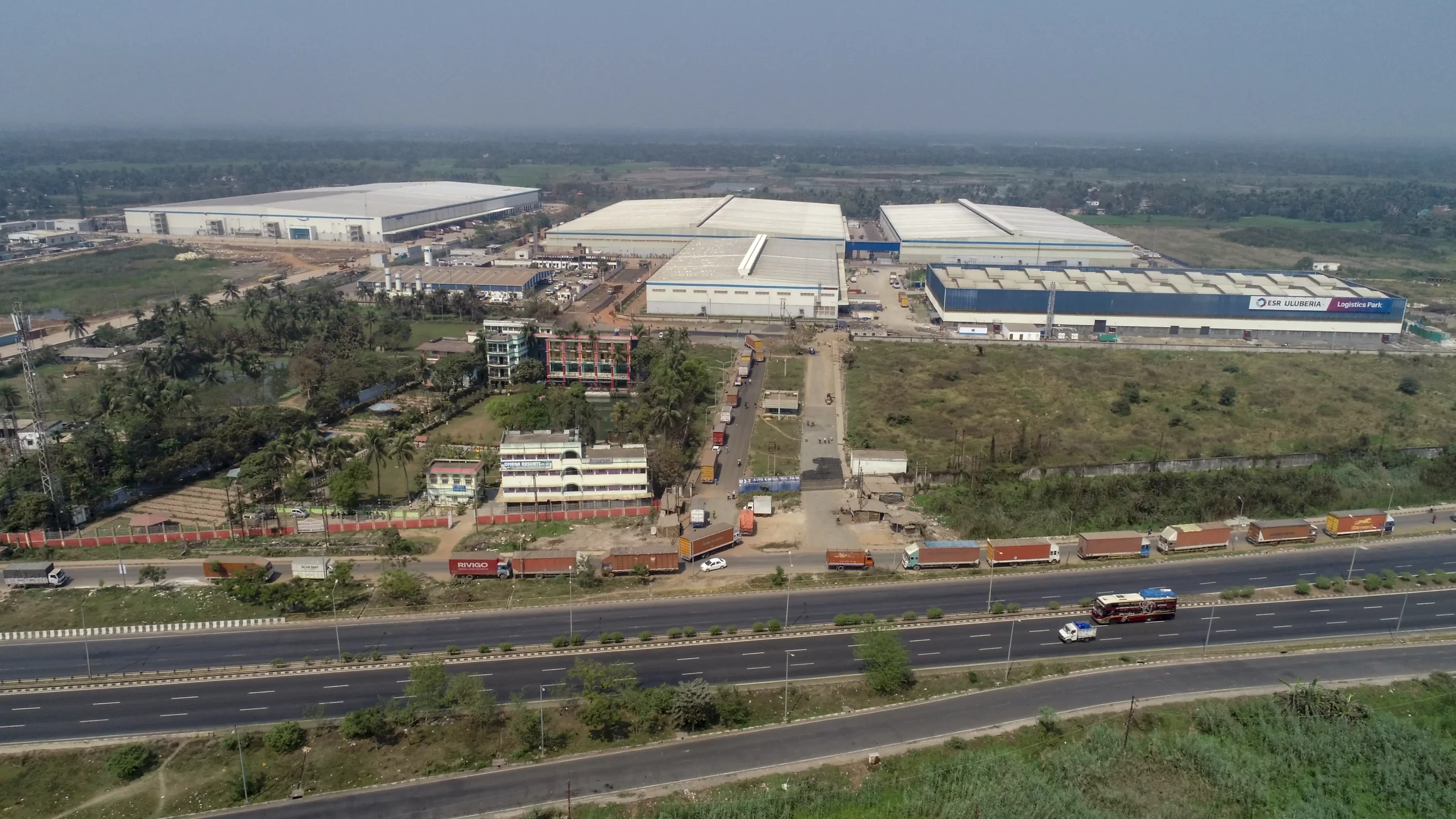 ESR Logistics Park
Download Brochure
Want to know more? Download our brochure