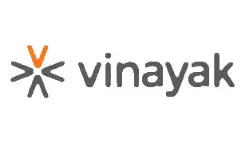 Vinayak Group
Vinayak Group has completed a number of large and medium-sized gated complexes in and around Kolkata. In the same period, The group delivered some of its landmark projects.
Vinayak Group has already successfully executed and delivered more than 40 landmark projects and as a result brought happiness into the lives of over 3,000 families, since its inception.
With three decades of experience in the industry, we have established ourselves as a premier real estate developer with a significant presence in the metropolitan city of Kolkata. Being a consistent and reliable player, the group has always led from the front by catering to the diverse needs of its consumers. Our offerings have always been aligned with the existing climate of the real estate market and we pride ourselves on our customer service. A unique customer-centric business model coupled with a proven track record of innovation plus quality has been instrumental in the group's rapid growth.
The Vinayak Group completes 35 years. The Vinayak Group, a group of more than 100 partners, is constructing more than 5 million square feet of real estate space and around 4 million square feet of real estate that will be completed in less than six months. Since its founding, The Group has already successfully completed and delivered more than 45 significant projects, bringing joy to the lives of over 7,000 families.
There are many projects of the Vinayak Group such as Vinayak Vista, Vinayak Atlantis, Navyom, and 102.
 In the prime neighborhood of Newtown Action Area I, you can find the luxurious project Vinayak Atlantis.
Residential Projects by Vinayak Group