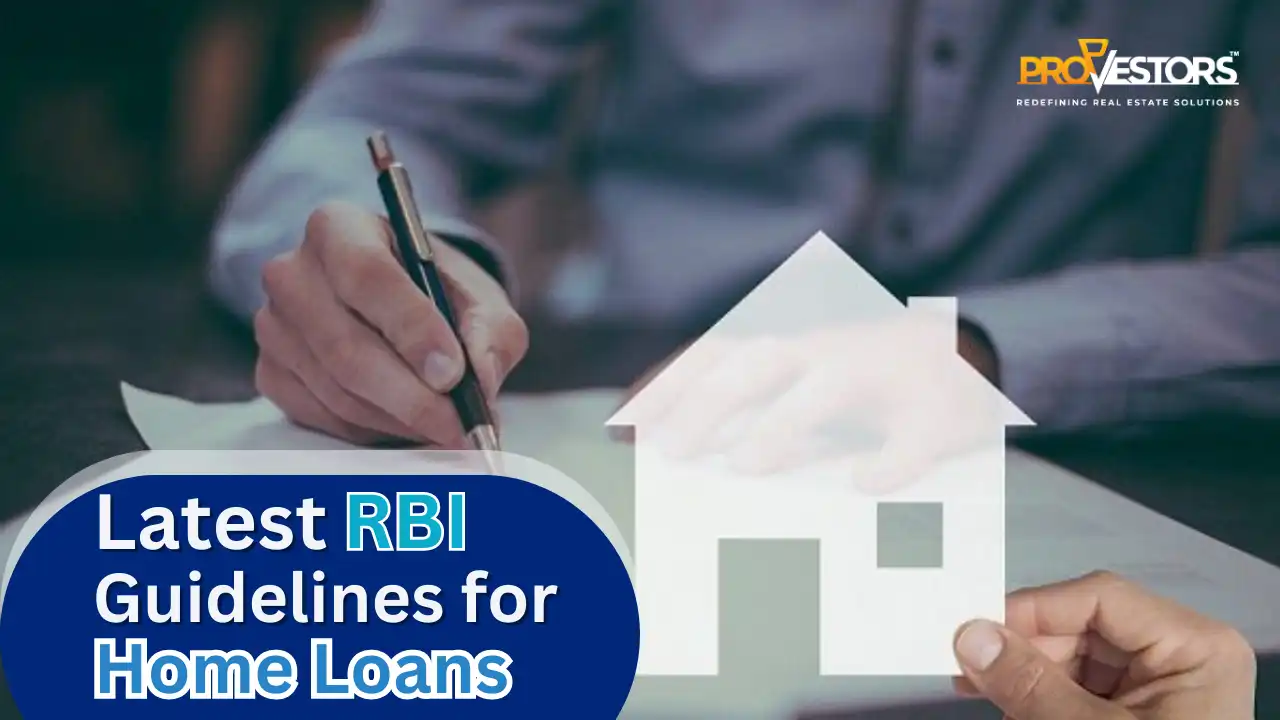 11 Aug, 2023
Latest RBI Guidelines for Home Loans 2022 – 23
Decoding the Latest RBI Guidelines for Home Loans
The Reserve Bank of India (RBI) plays a significant role in regulating the banking and financial sector in India, including RBI guidelines for home loans. These guidelines are designed to protect the interests of borrowers and lenders while ensuring a stable and transparent lending environment. In this article, we delve into the key RBI guidelines for home loans, shedding light on their implications for borrowers and lending institutions.
Loan-to-Value (LTV) Ratio: Explanation of the Loan-to-Value (LTV) ratio, which determines the maximum loan amount a borrower can avail based on the property's value. RBI's stipulation on the LTV ratio to mitigate the risk of over-lending and safeguard lenders from potential defaults. The impact of the LTV ratio on the down payment required by the borrower and the total home loan amount sanctioned.
MCLR-Linked Interest Rates: The introduction of the Marginal Cost of Funds Based Lending Rate (MCLR) by the RBI, linking interest rates to a transparent benchmark. How MCLR ensures fair and efficient interest rate transmission to borrowers, making home loans more predictable. The significance of borrowers being aware of the interest rate reset periods and the implications on their loan EMIs.
Loan Repayment Tenure and Prepayment Charges: RBI guidelines on loan repayment tenures, allow borrowers flexibility in choosing the loan term that aligns with their financial capabilities. The prohibition of prepayment charges on floating-rate home loans empowers borrowers to make part or full prepayments without penalties. Understanding the implications of fixed and floating rate home loans on prepayment charges.
Ensuring Transparency and Fair Practices: RBI's emphasis on transparent communication of loan terms, charges, and conditions to borrowers. The requirement for lenders to provide borrowers with a loan agreement outlining all terms and conditions for clarity and reference. RBI guidelines for home loans prevent unfair practices and ensure ethical conduct by lending institutions.
Credit Scoring and Loan Eligibility: The importance of credit scores in determining a borrower's creditworthiness and loan eligibility. RBI's guidelines for home loans and using credit scores as a key factor in evaluating loan applications. The significance of maintaining a good credit history for smooth home loan processing.
NPA Recognition and Provisioning Norms: RBI's guidelines on recognizing Non-Performing Assets (NPAs) to assess the asset quality of lenders' home loan portfolios. The impact of NPA provisioning norms on the financial health of lending institutions. How adherence to these guidelines ensures prudent lending practices and financial stability.
RBI guidelines for home loans are instrumental in promoting transparency, fair practices, and stability in the lending sector. Understanding these guidelines empowers borrowers to make informed decisions while availing of home loans. It is essential for borrowers to be aware of the LTV ratio, interest rate mechanisms, loan repayment tenures, prepayment charges, credit scoring, and NPA recognition norms. Compliance with RBI regulations not only protects borrowers' interests but also contributes to a healthy and sustainable lending environment in the country.