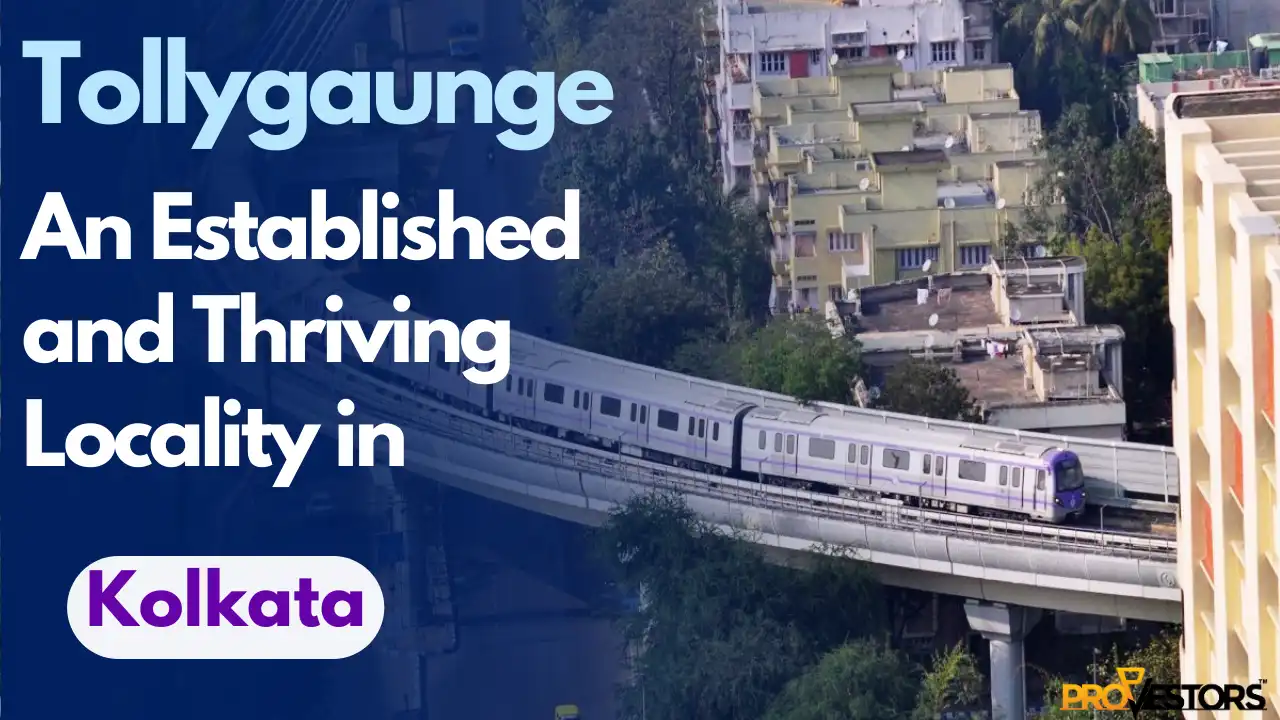 16 Sep, 2023
Tollygunge: An Established and Thriving Locality in Kolkata
Tollygunge, a prominent suburb in Kolkata, has emerged as a well-developed and sought-after residential area. Known for its rich history, cultural significance, and convenient connectivity, Tollygunge offers a blend of modern amenities and a touch of heritage. In this article, we explore the charms and advantages that make Tollygunge a thriving and desirable locality for residents and investors alike.
Historical Significance: Tracing the historical roots of Tollygunge as a renowned filming destination in the early days of Indian cinema. The locality's association with the iconic Tollywood film industry and its contribution to cultural heritage. Preserving its historical legacy while embracing modern development and urbanization.
Convenient Connectivity: Tollygunge's strategic location is well-connected to major parts of Kolkata via road and metro networks. Proximity to key areas such as Behala, Jadavpur, and Garia, enhancing accessibility for residents. The advantage of efficient public transportation, making commuting seamless for both professionals and students.
Educational and Healthcare Facilities: The presence of renowned educational institutions, including schools, colleges, and universities. Access to quality healthcare facilities, hospitals, and medical centres catering to residents' healthcare needs. An ideal environment for families seeking educational and medical convenience.
Residential Options: A wide range of residential options, from traditional bungalows to modern apartments and gated communities. The availability of housing solutions to cater to different preferences, budgets, and family sizes. A neighbourhood that caters to diverse residential needs, attracting individuals from various walks of life. Some of the Residential Projects are – Aagaman, Merlin Avana, Sanctuary, Sugam Morya etc.
Entertainment and Lifestyle: A plethora of entertainment options, including shopping malls, multiplexes, and recreational centres. Access to parks, clubs, and cultural hubs, promoting a vibrant and engaging lifestyle. A balanced blend of leisure, shopping, and cultural experiences within the locality.
Real Estate Investment: The burgeoning real estate market in Tollygunge, offers opportunities for both end-users and investors. The potential for property value appreciation is due to the area's growth trajectory and development. A favourable environment for real estate investment, driven by demand from residents and the local workforce.
Tollygunge stands as a testament to the harmonious coexistence of heritage and modernity. Its historical significance, convenient connectivity, educational and healthcare facilities, varied residential options, vibrant lifestyle, and promising real estate market make it a well-rounded and desirable locality in Kolkata. As Tollygunge continues to evolve and attract residents from different backgrounds, its status as a thriving and developed locality is set to endure, making it a coveted destination for homeowners and investors seeking a balanced and fulfilling lifestyle.