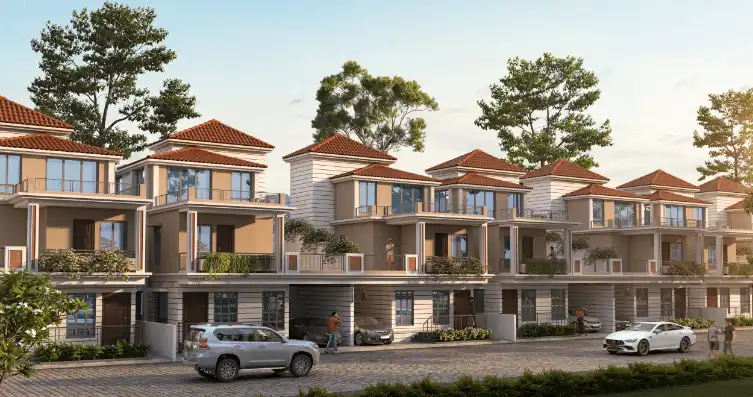 Certified
Arrjavv Hazelburg
Bhasa, D. H. Road, Joka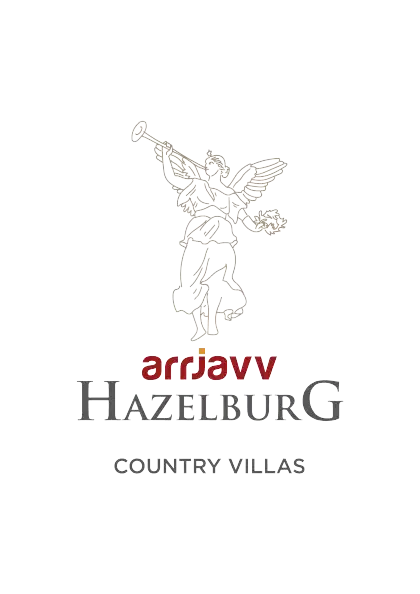 Price Range
₹ 80 L - 1.30 Cr
Arrjavv Hazelburg Overview
Residence Typology
Bungalow
Builtup Area
1,673 - 2,428 sq ft
Developer of Arrjavv Hazelburg
Arrjavv Hazelburg Highlights
Landscaped Garden With seating area.
G+2, 21000 sqft Clubhouse.
Swimming pool with Deck.
Cricket and Badminton Court.
Rooftop wellness area.
Fruit Orchard.
Amphitheatre.
About Arrjavv Hazelburg
Experience German Country Life at Arrjavv Hazelburg
In Kolkata, experiencing German rural life is now a possibility rather than a vision. The delicate pleasures of Germany are brought to the City of Joy by Arrjavv Hazelburg, creating a memory that will last a lifetime. You can return home to a comfortable, rural German lifestyle at Diamond Harbour. And it will make you long to explore every inch of Germany. We at Arrjavv strive to pay attention to minute details via spectacular architecture and facilities that showcase old-world beauty with a new-age touch in an effort to go beyond luxury bungalow living. It becomes a part of your everyday life in the City of Joy when you return home to Arrjavv Hazelburg, where you will find yourself sitting in Deutschland itself.
Hazelburg is a villa project by the Arrjavv Group, located at  Joka, Kolkata. Whenever you dreamed about owning a European Country villa, the sight of pastel-colored homes and slanting roofs come to mind. And the project brings that in front of you in reality. Experience plenty of options at Arrjavv Hazelburg for living in this German Township – Bavarian Villas, Hamburg Bungalows, Berlin Homes. It comes with 3bhk (1673 – 2428 sq. ft) Villas. The project spreads over an area of 11 Acres.
Hamburg combines the best aspects of the ancient and the new. Introducing Hamburg Bungalows, which combine old-world rustic beauty with contemporary living. One of the world's busiest and most energetic cities is Berlin. The enormous modern city life and the charming beauty of Berlin's expansive, huge roads and residences have been combined to create The Berlin Homes.
Inspired by its historical aura, we bring you our castle in Downtown Arrjavv Hazelburg where the essence of its rustic exterior holds a modern interior within. You can observe the recreation of the famous Brandenburg in the Zentrum arcade.
Arrjavv Hazelburg Payment Plan
| | | | | |
| --- | --- | --- | --- | --- |
| 3B+4T | 1,673 sq ft | ₹ 80 L - 86 L | 10% | ₹ 1 L |
| 3B+4T+Study | 1,967 sq ft | ₹ 92 L Onwards | 10% | ₹ 1 L |
| 3B+4T+Study+S.Quarter+Pool | 2,428 sq ft | ₹ 1.16 Cr - 1.30 Cr | 10% | ₹ 1 L |
Arrjavv Hazelburg Amenities
Arrjavv Hazelburg Virtual Tour: Images & Video
Arrjavv Hazelburg Specifications
At Arrjavv Hazelburg, Germany is brought to you in a thorough manner like never before. As it becomes a part of your everyday life, you find yourself sitting in Deutschland itself in every picture, regardless of where you enter. For the first time, a delightful rural German way of life unfolds for you. Arrjavv Hazelburg is inspired by German Country Life.
Why Choose Arrjavv Hazelburg
Your German home is truly a class and a world apart right on Diamond Harbour Road. Through the recently constructed Joka metro, you are constantly on the outskirts of the super connection while being closely connected to the city's main thoroughfares. Shopping seems like wandering through Berlin itself and almost like being a part of its history as you observe the recreation of the famous Brandenburg in our Zentrum arcade.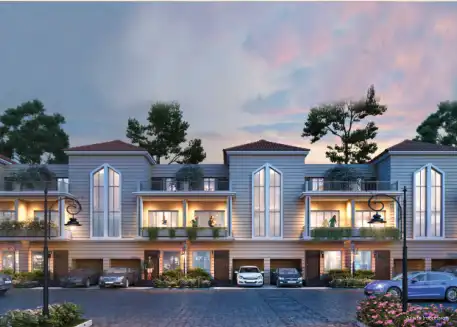 Arrjavv Hazelburg
Download Brochure
Want to know more? Download our brochure