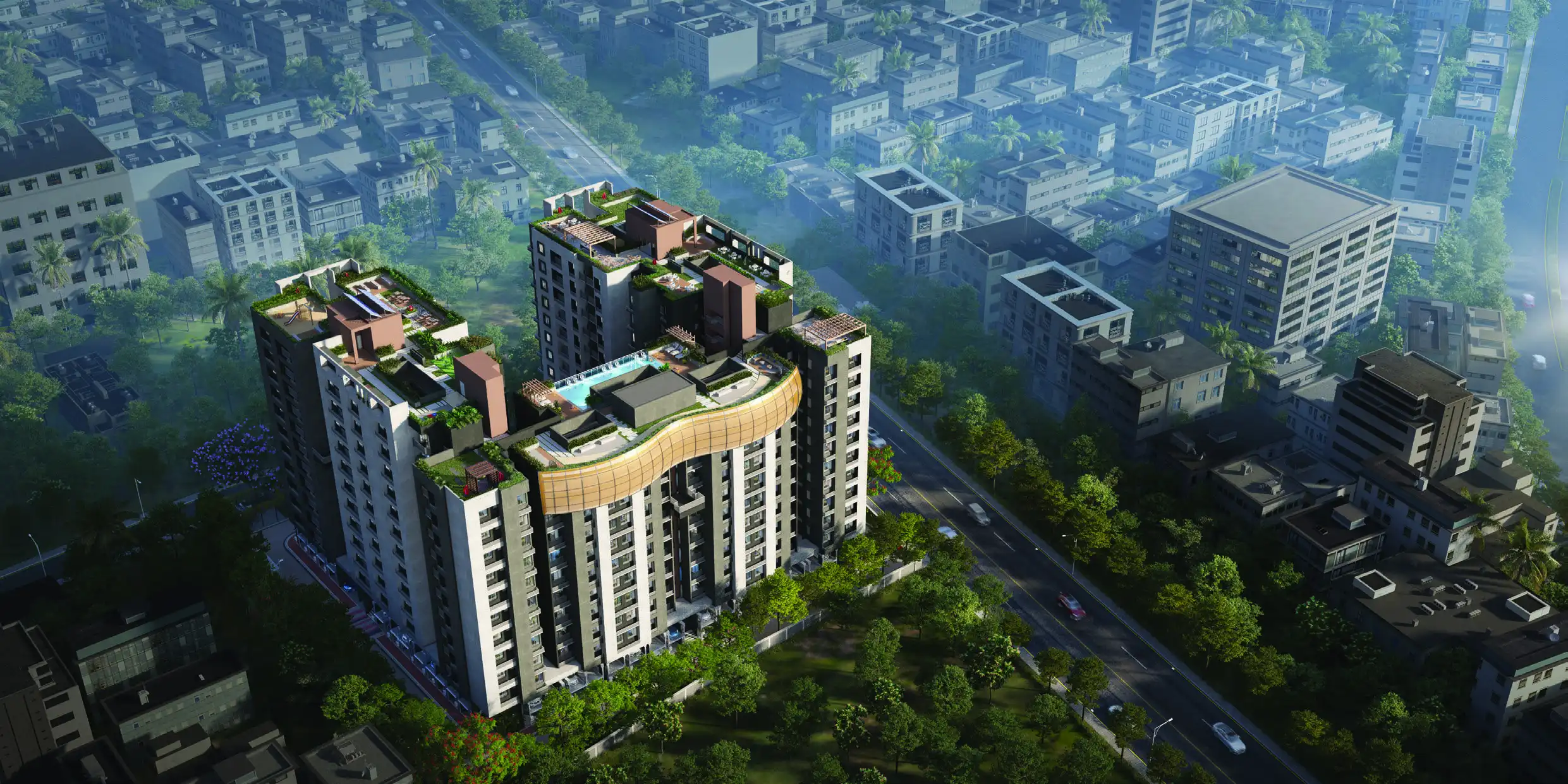 Certified
Diamond Navya
Madhyamgram

Price Range
₹ 48 L Onwards
Configuration
2, 2.5, 3, 4 BHK
Diamond Navya Overview
Residence Typology
Apartment
Carpet Area
603 - 1,093 sq ft
Developer of Diamond Navya
Diamond Navya Highlights
Podium Garden.
Outdoor sports.
Double Height Club House.
Amphitheatre.
50% Open Area.
Rainwater Harvesting System.
Swimming Pool.
Gymnasium.
About Diamond Navya
Are you ready to experience the epitome of luxury living? Look no further than Diamond Navya, a new launch project by Diamond Group that offers an exquisite range of 2 BHK, 2.5 BHK, 3 BHK, and 4 BHK flats for sale in Madhyamgram, Doltala. With its array of amenities and meticulously designed living spaces, Diamond Navya promises to redefine your concept of modern living.
Diamond Navya offers a variety of thoughtfully designed living spaces to cater to your unique preferences and requirements. Whether you're seeking a cozy 2 BHK unit or a more spacious 4 BHK abode, each flat is crafted with utmost precision to provide comfort and style.
Indulge in a life of unparalleled luxury with the host of amenities Diamond Navya has to offer. From well-equipped fitness centers to serene landscaped gardens, from refreshing swimming pools to dedicated play areas for children, every aspect of your lifestyle has been carefully considered. It's not just a home; it's a retreat where you can unwind and rejuvenate.
Situated in the prime locations of Madhyamgram and Doltala, Diamond Navya enjoys excellent connectivity to the city's key landmarks. Whether you're commuting for work or exploring recreational options, you'll find everything within easy reach. The convenience of urban life and the tranquility of well-planned spaces come together seamlessly.
With a commitment to quality and excellence, Diamond Navya introduces a new standard of living that combines sophistication, comfort, and convenience. The flats are designed to maximize natural light and ventilation, creating a harmonious atmosphere that resonates with your lifestyle.
Are you ready to make a smart investment in your future? Diamond Navya not only offers exceptional living spaces but also presents an opportunity for you to own a piece of the future. These meticulously designed flats are not just homes; they are assets that promise to appreciate over time.
In a world where quality living often feels like a luxury, Diamond Navya brings you the chance to embrace the life you've always aspired to lead. With a range of 2 BHK, 2.5 BHK, 3 BHK, and 4 BHK flats for sale, this new launch project by Diamond Group offers you a chance to experience opulence like never before.
Diamond Navya stands as a testament to luxury, comfort, and modernity. With its strategic location, unmatched amenities, and variety of living spaces, it presents an opportunity that discerning homeowners cannot afford to miss. Elevate your lifestyle today with Diamond Navya – where every detail is crafted to perfection.
Diamond Navya Payment Plan
| | | | | |
| --- | --- | --- | --- | --- |
| 2BHK | 603 sq ft | ₹ 48 L Onwards | 10% | ₹ 1 L |
| 2.5BHK | 716 sq ft | ₹ 60 L Onwards | 10% | ₹ 1 L |
| 3BHK | 827 sq ft | ₹ 75 L Onwards | 10% | ₹ 1 L |
| 4BHK | 1,093 sq ft | ₹ 90 L Onwards | 10% | ₹ 1 L |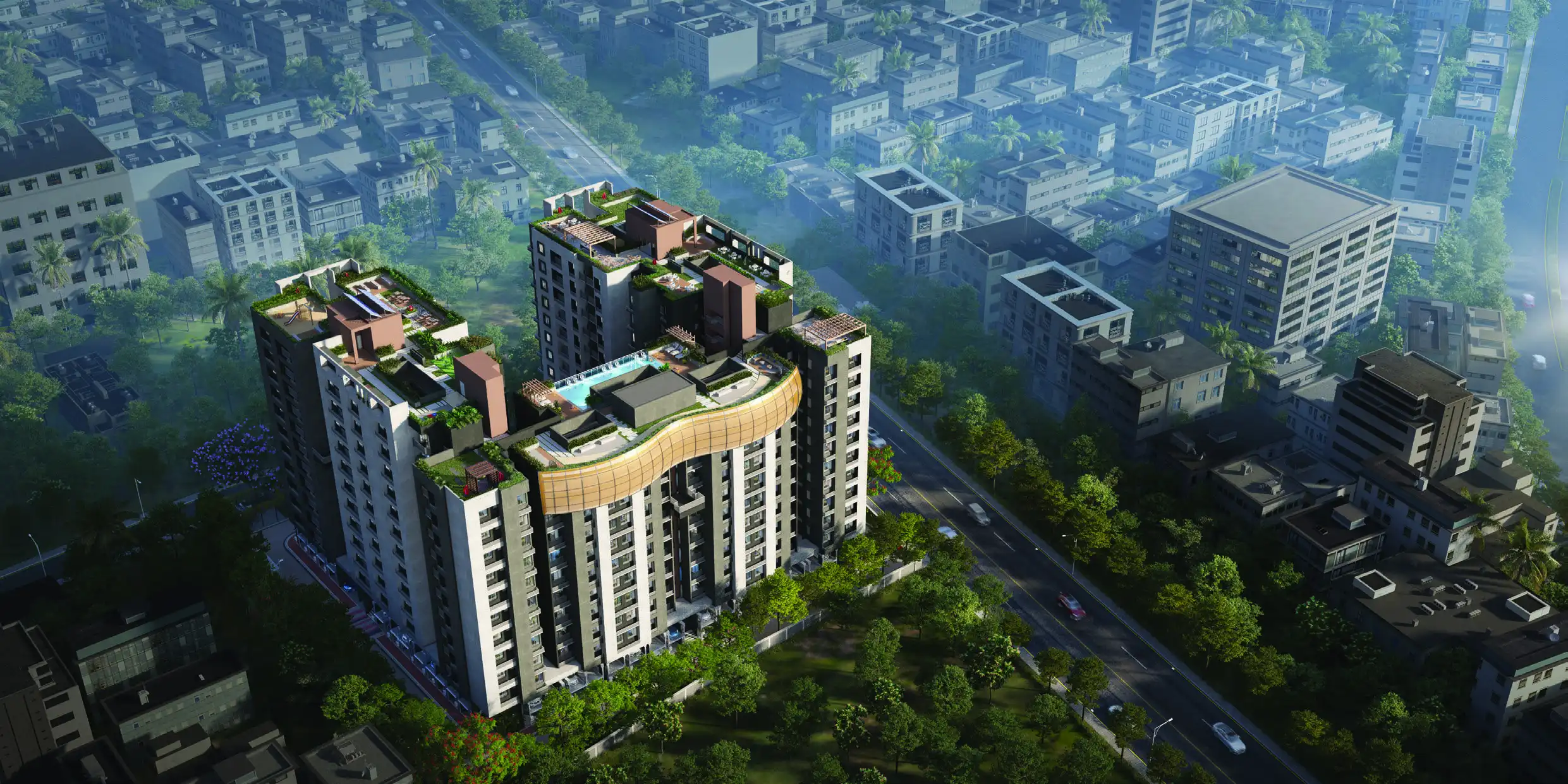 Diamond Navya
Download Brochure
Want to know more? Download our brochure